We see a major decrease in AntiVermins, AntiVerminser and AntiVermeans infections. Does this mean we can all rest now and surf the Internet without fear like long time ago? No, we can't! There's a new rogue on the loose. Meet SpyDawn.
SpyDawn is brand new corrupt anti-spyware illegally distributed with the help of malicious parasites, exploits and aggressive advertising. It is usually installed by the same named trojan that shows fake alerts and hijacks a web browser. Just like other similar pests.
There is nothing new in the program too. SpyDawn is a clone of the infamous VirusBurst and Spyware Quake risks. It looks and works in completely the same manner.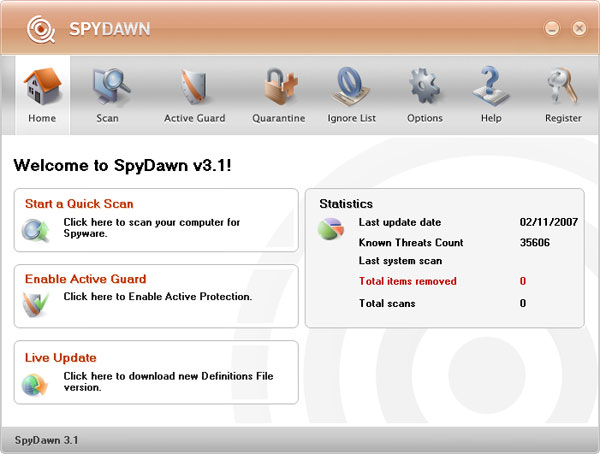 SpyDawn infections continue growing. Thousands of computers are already compromised. Don't be a victim! Use reliable anti-spyware to prevent the infection.
But don't panic if you've been hit already. We provide detailed SpyDawn Removal Guide.

February 21st, 2007 at 10:39 pm

how do delete it completely from computer


February 22nd, 2007 at 6:28 am

Just work through the removal guide provided or visit the 2-Spyware.com forum.


February 24th, 2007 at 6:18 pm

I wont it