Why should you think about using The Parental Control component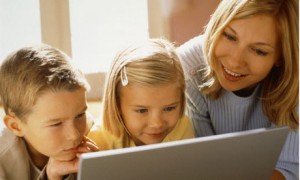 If you look for something that could help you to protect your children from hidden dangers on the Internet, The Parental Control component is that what you are looking for. This component is not enabled by default, so you should activate it by yourself and we will show that it's definitely worth it.
The latest news from Kaspersky Security Network (KSN) show that there are more than 60 million children attempts to access websites that belong to "Pornography, erotic materials' and 15 million attempts to access "Social networks' every month. Besides, 'Illegal software' category is also one of the most frequent alerts from the Parental Control component. These are the absolute leaders in the Parental Control Component alert categories all around the world. Of course, the statistics of additional alerts are different in every country. Component demonstrates that British children and teenagers are also very interested in illegal software, anonymizers, gambling, while US children have a high percentage of the alerts triggered by 'Violence' category.
In Germany, the leading category is "Pornography, erotic materials'. It takes about 80% of all the alerts or 5.3 million alerts per month. However, this could be because many parents in Germany activate the Parental Control component only in this category and let their children visit websites in all other categories freely. In Brazil, the leading role is taken by 'Social networks' category. Social networks is an extremely dangerous environment for children, full of malicious links leading to fraudulent websites or dangerous people who may use inexperience of the child.
According to the Chief Executive of the Child Exploitation and Online Protection (CEOP) Centre, Peter Davies, in order to keep children safe online, they should be taught about all the aspects of safe Internet browsing in school. Besides, the IT industry could also play its part in helping them to stay safe online by letting them know about the main online dangers that are increasing by the day.
Source: net-security.org