Windows 10 Anniversary Update is on its way to your computer
The introduction of Windows 10 has been discussed widely: while some users could not wait to upgrade their systems, others had not made a big fuss over the event. It has been more than a year ago, and the majority of Windows 7 users renewed their operating systems. Throughout its existence, it has not only presented major improvements, but there have been bugs as well which caused trouble for users. So what can you expect from Windows Anniversary Update and will it fix current problems?
The long-anticipated update started its journey on August 2. Since then it should have reached quite a number of Windows OS owners. Since it has still a long way to go until it gets installed on all devices, the virtual community eagerly speculates the features of the new edition. The new version of Windows 10 introduced Cortana – a virtual assistant which helps you examine and discover the upgraded system. After implementing the update, it will help you monitor your mobile and the computer more quickly and effectively by transferring the content faster and more effectively. By connecting the smartphone and the device, it will be able to show your mobile notifications so that you would not lag behind if some important issues appear. This utility might prove to be especially effective if you lose your phone. Cortana mobile application will help you locate the phone on the map. Furthermore, there are a few changes concerning Windows games. The update will complement the stock of the games so that you could vivify your time while working with Windows 10. Additionally, some of the users will find dark themes more sophisticated. Microsoft Edge – the integrated search engine – will finally become compatible with plug-ins and extensions.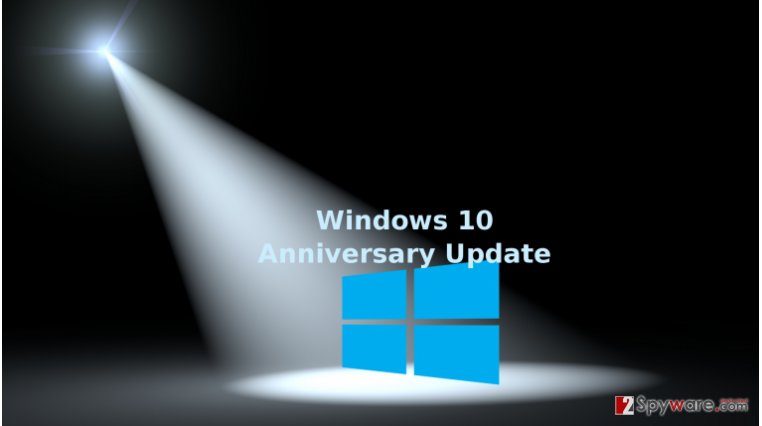 Among other improvements and novelties, such as Windows Hello, which will assist you in managing your passwords, the developers also strengthened cyber security. This update is especially essential if we take into the account the recent ransomware activity. Windows Defender will monitor the safety of your computer and cooperate with your employed anti-virus applications more efficiently. What is more, the new update should solve system inefficiencies, especially issues related to partition. The update is expected to fix these problems. It is expected to reach users by November. Lastly, you can check it on the official website of Microsoft or employ Media Creation Tool.
About the author