Equifax breach: 143 million Americans are at risk of identity theft
143 million Americans potentially affected in cyber attack against Equifax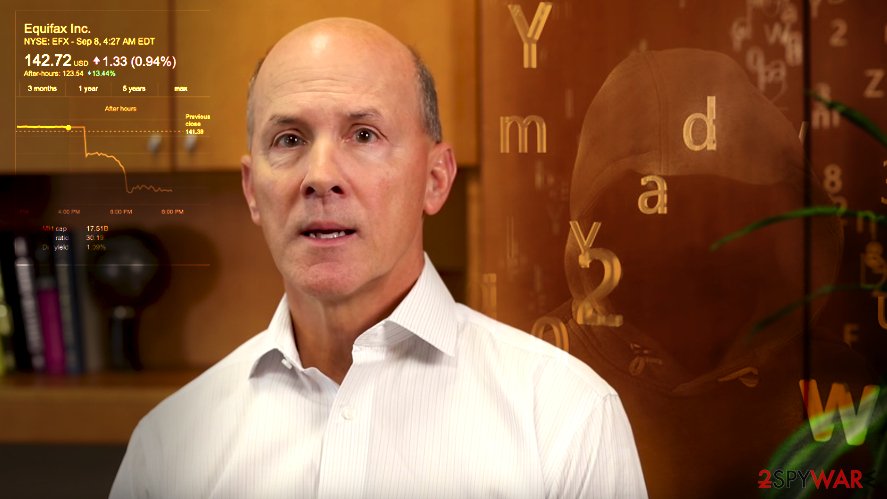 Equifax, one of the biggest American credit agencies, reported that it "discovered a cyber security incident involving consumer information.[1]" Reportedly, the data breach may have affected 143 million Americans. Considering that US population reaches a whopping 324 million, it means that nearly a half of population was affected.
Equifax is a consumer credit reporting agency which stands in the same line with other giant credit agencies such as Experian or TransUnion. The victimized company, however, is the oldest of them. Since Equifax is a company that stores large amounts of information about individuals and their borrowing and bill-paying habits, it also stores private information about them.
Unfortunately, the credit agency reported that data accessed during the breach includes names, birth dates, addresses, driver's license numbers, Social Security numbers, and other personal details.[2]
In addition, Equifax reported that a limited personal data for the certain UK[3] and Canadian residents was accessed, too.
The Equifax data breach is a complete disaster – people can't change the information that was stolen, and most likely it is going to be sold on the black market.
The company kept silent about the data breach for more than a month
However, although the announcement was made on September 7th, 2017, some suspicious facts were discovered. It seems that Equifax knew about the breach way earlier than it decided to announce it:
Equifax says that the unauthorized access[4] was discovered on July 29 and the company immediately engaged a leading cyber security firm to determine the scope of the data breach;
On August 22nd, Equifax established a special website, www.equifaxsecurity2017.com;
Bloomberg reported[5] that three Equifax senior executives sold shares right after the security breach was discovered. The sold shares were worth almost $1.8 million. However, the company confirms that trio wasn't informed about the breach at the time.
Protect yourself after Equifax data breach in 2017
The victimized credit agency has set up a dedicated website – equifaxsecurity2017.com which allows checking whether you are one of 143 million that were affected. Also, Equifax recommends signing up for credit file monitoring and identity theft protection program called TrustedID Premier.
It includes credit monitoring of Equifax, Experian and TransUnion credit reports and copies of Equifax credit reports, scanning of Internet Scanning for Social Security numbers, $1 million identity theft insurance and ability to lock and unlock Equifax credit reports.
However, TrustedID Premier is complimentary for one year only.
How to enroll in TrustedID Premier program:
First of all, citizens should enroll in Equifax' program. This can be done via the aforementioned EquifaxSecurity2017 website. You should enter your last name and last six digits of your social security number. The said website then provides one of the following messages:

Equifax will give you a registration date for credit monitoring.
Equifax will let you know you were not impacted.

After receiving the enrollment date, write it down. Wait for the said date and then return to the website to complete the enrollment. You will be asked to provide some additional details to verify your identity.
You will receive an email with a confirmation link to activate TrustedID Premier.
About the author
References