Hacker steals UFV student information, demands $30k ransom
Hackers threaten to expose personal information of 29 UFV students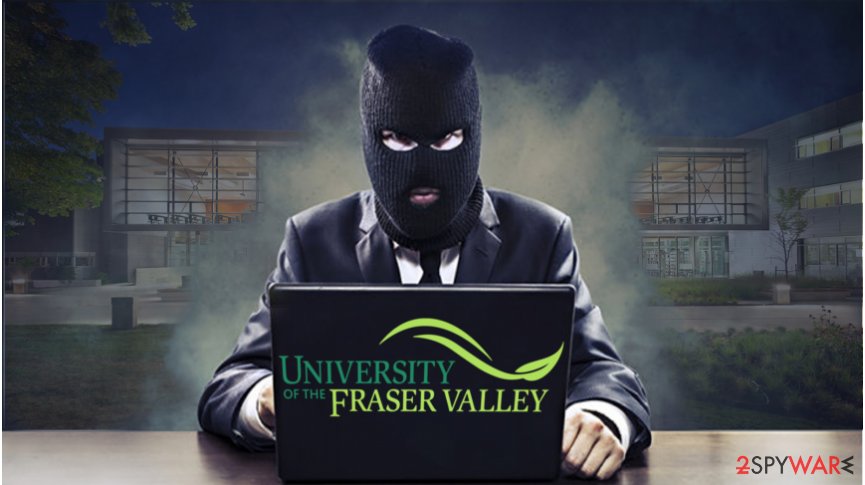 On Monday, The University of Fraser Valley announced about the security breach. The attack involves 29 UFV students[1] who have already received an email containing personal information and a requirement to pay a ransom.
University's spokesperson Dave Pinton stated that hackers accessed "limited financial information" associated with certain victims. However, according to their report, the affected information includes names, addresses, phone numbers and other valuable data.
Criminals urged to pay a $30 000 ransom within 48 hours, or more personal information will be exposed. It is currently unknown whether it was a single person or a group of cybercriminals, who hacked into the system.
University is taking precautionary measures
The University of Fraser Valley has already contacted the victims' families and informed about possible threats that may occur. Besides, police officers and investigators are trying to identify the perpetrators.
On Wednesday, UFV representative Dave Pinton said that the University has shut down its email system[2] immediately to prevent further private data exposure.
Furthermore, the University takes full responsibility and promises to ensure full support for the victims:
UFV takes the responsibility of protecting the privacy of our employees and students very seriously. We regret that this has occurred and we are working to ensure these systems are secure and the impacted students receive the support and resources they require today and going forward.
The given period of time has finished, yet it is unknown whether UFV or the victims decided to pay the ransom to secure their privacy. However, the demanded amount is extremely high, and there are no guarantees that hacker will stop the malicious activity after receiving the ransom.
Risks associated with the data breach
If the personal information is released, students may suffer from severe privacy issues or even identity theft[3].
This is not the first time when criminals intimidate people to obtain illegal profits. Hackers managed to swindle $28 000 from Los Angeles Valley College[4].
People should stop motivating the crooks[5] by paying the ransom and focus on the precautionary measures instead.
About the author
References