It's Time for National Cybersecurity Awareness Month
The necessity to strengthen cybersecurity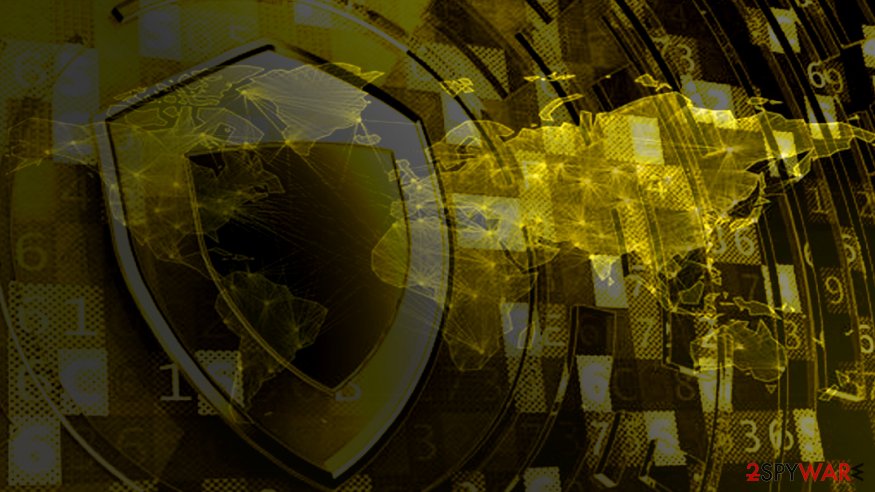 October is a special month in the cyberspace – it is the time of the year when international cybersecurity companies and individuals join forces and share knowledge how to counterattack and battle virtual threats. With the rising number of viruses and their elaborate structure, the necessity of expanding awareness is becoming more relevant each day.
The number of new malware is rocketing
Despite the fact that cybersecurity has become one of the most discussed topics in the media, the number of new viruses appearing in the market is a wake-up call. The success of WannaCry and Petya, and Ykcol (Locky) viruses and Equifax data breach suggests that both, companies as well as ordinary users, do not take cybersecurity seriously yet.
According to AV-Test, the Independent IT-Security Institute, reports[1], malware has hit 650 billion benchmark in 2017 while 2014 and 2015 saw a hike in new malware.
From national to individual cybersecurity
WannaCry incident is the perfect sample illustrating that cybersecurity should be the concern of a state. It revealed that massive ransomware attacks are an expression of an inter-state cyberwar.
For instance, while the necessity to protect data and virtual money is relevant for every country, some of them, for instance, the US, Ireland[2], UK, Germany, and Russia, need to boost the protection multiple times more.
Moving on, companies is the next sphere where cybersecurity should be strengthened. The Equifax data breach[3] resulted in major data and financial loss as it involved not only the US residents but nationals of other countries as well. Furthermore, getting infected does not only lead to financial or data loss but also to the cease of company's or factory's manufacturing process.
Finally, ordinary users are the next chain most vulnerable to cybersecurity. While some users have developed an immunity to clickjacking technique, others find their computers to have become a tool for cryptocoin mining[4].
Joining forces to battle global malware
Concerning these aspects, certain companies, as well as international organizations, have initiated events to boost up cybersecurity. For instance, the US-based the Department of Homeland Security has issued a National Cybersecurity Awareness Month October 2017 online booklet[5].
The first week of October is dedicated to basic security tips while the last one concentrates on ensuring the protection of critical infrastructure: traffic system, healthcare, water and food supply infrastructure.
Taking a look at the European region, you can find information about ongoing and coming cybersecurity awareness events in all European countries on the website of European Cybersecurity Month (ECSM) — cybersecuritymonth.eu.
Speaking of East and South Asia region, the lack of such initiatives is evident though organizations and centers covering cybersecurity are gradually appearing. One of such sample is global cybersecurity research and development (R&D) center in Sydney[6].
Tackling current cyber issues
At the moment, these are the key issues in the cyber space: ransomware, cryptocoin miners, and malvertising. In order to prevent and cease these threats on time, it is necessary to be aware of their key features:
Ransomware spreads via spam attachments and browser extensions.
Cryptocoin miners drain your PC CPU resources. They can be placed on websites, apps or browser extensions.
Cyber criminals can break into ongoing email conversations and foist malicious email attachment.
Adware has become a tool of malvertising. Clicking on an ad in a legitimate site may lead you to a scam site.
As we have enumerated the threats, taking different prevention measures is crucial. Take note of these tips:
install a couple of different type security tools: an anti-virus, malware elimination tool, a firewall program
update system and security apps
check Task Manager or Activity Monitor regularly for suspicious activities
add anti crypto-coin-mining browser extensions (e.g. No Coin, Adblock, minerBlock, etc.)
double-check the identity of an email sender before opening the attachment
avoid clicking on ads with game or health-related topic headlines
keep your backup data in multiple data storage places: the computer and cloud-based domains
About the author
References