Kitboga helps you not to fall for Zeus virus scam and other hoaxes
Thousands of people are fascinated how Kitboga wastes scammer's time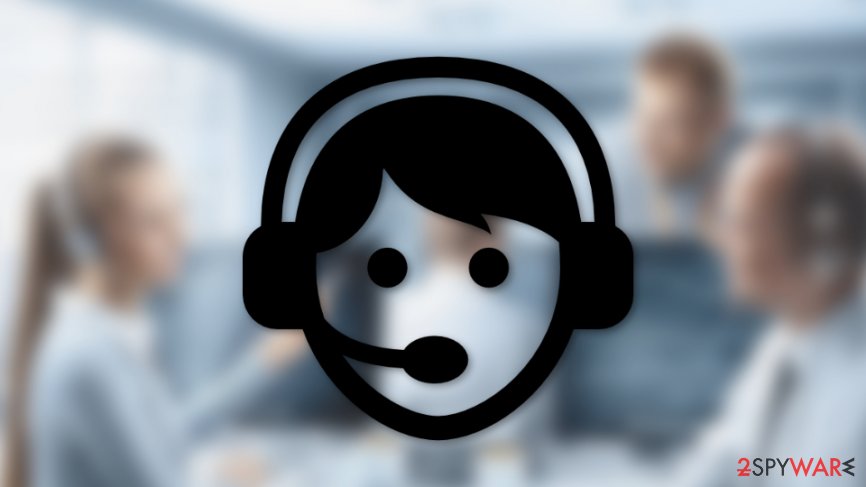 Technical support scams are on the rise. One day you might receive a pop-up telling that your computer was infected with Zeus virus[1] or other dangerous cyber threat. Your logins, passwords, credit card details and other sensitive data might be in danger unless you call a provided phone number to Microsoft or Windows technicians.
Kitboga has already called 3,577 "technicians"[2] pretending to be an old lady Edna and other people who are computer-illiterate just to waste scammers' time. What is more, he records his calls and shares with continuously growing Twitch community.
Viewers find it entertaining how the man, who hides his real name under Kitboga's pseudonym, plays games with scammers. He asks numerous questions related to technical terms "technicians" tell,[3] tries to get to know them, and tell made up stories about himself.
However, he does not see anything funny in this situation. Scammers swindle the money, credit card information and other details from real people. Thus, wasting criminals' time is at least what he can do to save at least a few people who might fall for tech support hoaxes.
Kitboga started scam baiting as revenge of his grandmother
The man did not start this quite dangerous hobby just for fun. He began teasing scammers soon as he realized that his grandmother Edna was a victim of scammers. Soon as she died, Kitboga discovered that she was paying huge phone bills for phone lines she did not use. However, that's not it.
What is worse, scammers took advantage of her dementia. Every week an unknown woman came to Edna's house to clean her computer from viruses. Needless to say that an old woman rarely used her computer. However, she was paying hundreds of dollars for fake virus removal services weekly.
It goes without saying that he was angry. Thus, he turned his hard feelings into a revenge plan. As soon as he came across a video on YouTube how scam baiting[4] works, Kitboga new what he had to do.
Chatting with scammers requires hiding identity
Kitboga did not start streaming his chats with tech support scammers immediately. For a while, he was just using a private phone line and simply wasted scammer's time. However, once he joined Twitch, he hasn't expected that this quite dangerous hobby become interesting for thousands in nine months.
Increasing popularity makes scam baiting quite challenging. There's no doubt that cybercriminals noticed his revenge project. Hence, they can easily recognize his voice. Additionally, he is young. Scammers won't believe that he can be so clueless.
However, the man, who works in IT, knows how to use voice changing programs, VPN and hide its location – he is dealing with criminals who can knock on his door any time if he doesn't take precautions. Kitboga created a fake identity. He used a name of his late grandmother, Edna. Crooks know that elder people are easy to trick. But not Edna.
Though, Kitboga understands that the majority of "tech support technicians" are from India where people often takes any jobs that help to pay the bills and buy food. Thus, he tries to be sensitive and just play with their conscience. However, after spending twenty minutes or an hour talking with scammers, he reveals that scammers have been just scammed.
Do not become a victim of tech support scam
Victims of tech support scam lost about $120 million last year.[5] While some of them managed to get a refund from The Federal Trade Commission, they did not receive the whole sum of lost money. Thus, it's better to stay safe and do not rush calling once a threatening pop-up shows up.
You can recognize tech support scam by these characteristics:
A security alert is delivered in a browser. Real warnings are delivered by the antivirus that is installed on the computer.
You are urged to call support in a very short amount of time, such as 5 minutes.
Microsoft, Google or other well-known company does not alert about detected or possible threats in pop-up messages on shady websites. Also, they do not use phone support service.
Thus, if your browser delivers you weird security alert that your PC was infected with Zeus, WannaCry or other dangerous malware, just close the browser.
About the author
References