Last minute chance – free Windows 10 upgrade available until December 31
December 31, 2017 – the last day for free Windows 10 upgrade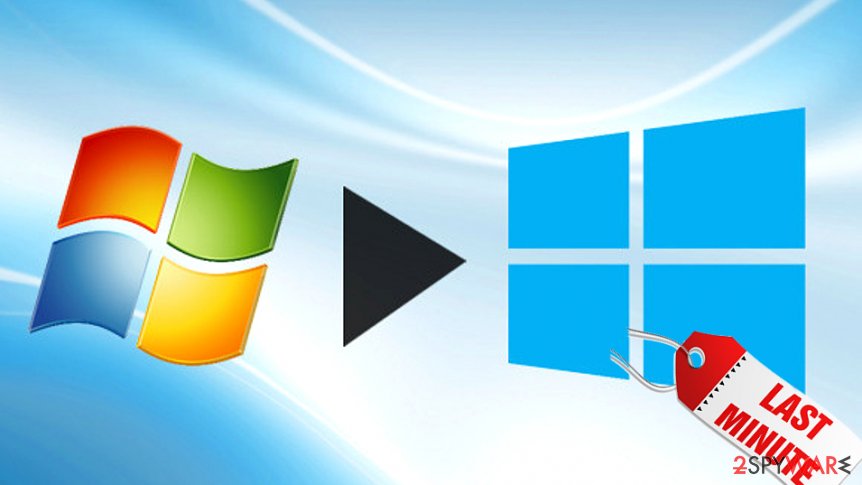 Windows 10 free upgrade is finally counting its last days of survival. Users, who are using assistive technologies can still get the "last minute offer" and upgrade to Windows 10 until the end of this year without charge[1].
For ordinary users, free upgrade Windows 10 opportunity was canceled on July 2, 2016. Deliberately or not, Microsoft has left a workaround – customers, using Microsoft assistive technologies, such as magnifiers, screen readers and other hardware designed for people with disabilities, could still enjoy the transfer to free Windows 10.
However, not for long. Microsoft decided to eliminate this option due to a supposed exploit of the system since assistive technologies may be regarded simply as the use of shortcut keys. As a result, they decided to cancel this free upgrade opportunity to prevent the "abuse of the system"[2].
Windows 10: expected by some, hated by others
This situation turned out to be quite ironic regarding the notorious Window 10 upgrade story back in 2015. If you are a fan of this operating system, you may have rejoiced when Microsoft implemented the campaign when all devices with Windows 7 or 8 version would sooner or later be upgraded to the later version.
However, users, who were skeptical about Windows OS in general and delayed the upgrade, were already caught in the "trap of upgrade" set by Microsoft. Despite their efforts to postpone the date of the installation, Windows 10 was already on the way to their computers.
Continuous patches 
In response to frustrated users' complains, Microsoft just presented their apologies for the "mistake."[3] Whether it was a just a part of a marketing campaign or genuine "mistake," it is already too late to divert o former Window versions except if Windows 10 has just been recently installed. In that case, you still have the 10-day-revert-to-the-previous-build option.
With Windows 10, multiple bugs and vulnerabilities bugs. Therefore, Microsoft keeps working on them. Recently, the company needed to concentrate all its human IT resources to patch a crucial WPA2 vulnerability. The flaw entitled as KRACK would have allowed easy access to cyber perpetrators. The company declared to have already issued the patch[4].
On the final note, if you transferred to Windows 10 willingly or with less excitement, do not forget to install the updates as soon as they are released. In case of Windows 7 version, an outdated system might be an ominous slip-up allowing destructive ransomware go rampant on a device.[5]
About the author
References
Read in other languages
Microsoft siūlo paskutinę galimybę atnaujinti Windows 10 OS nemokamai