Microsoft Internet Explorer 7
The most anticipated version of the most popular web browser is here. Microsoft Internet Explorer 7 has just been released.
Most of our readers might have already heard about the new version coming, and some of them have already tested IE7 betas and release candidates. But if you were asleep all that time, then quick details below should be rather interesting to you.
So, what Internet Explorer 7 has that "good old" IE6 didn't?
First of all, it's a new look. The web browser has got a redesigned, convenient and modern interface. Finally, there is tabbed browsing, a very useful feature that was almost everywhere for years – in Opera, Mozilla Firefox, Netscape, but not in IE.

Another noticeable change is improved security. The web browser's architecture has been renewed to include great phishing filter. It's also less vulnerable to exploits and malware parasites trying to sneak in.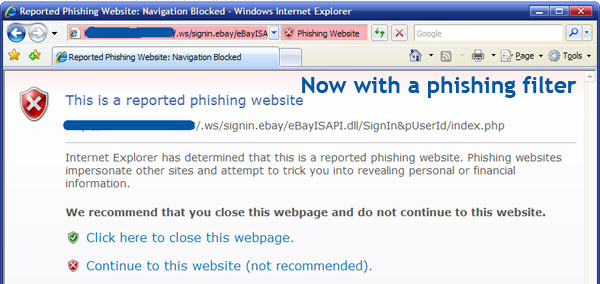 From now on, Internet Explorer is more like its rivals. It comes with an integrated RSS news reader and allows installing special add-ons similar to Firefox extensions or Opera widgets. On a specially made web site you can find security improvements, time saving tools and entertainment plug-ins.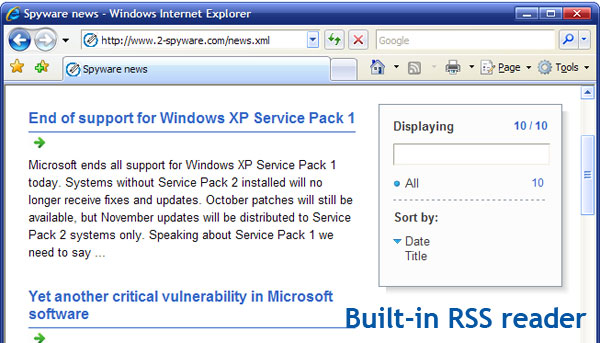 In summary, Microsoft Internet Explorer 7 is a good browser. It's modern, customizable, good looking and fast.
There is one thing, however, that still prevents us from switching back from Firefox and Opera. It is security. Earlier IE versions were too unsafe. That's why a lot of people are using alternative products now.
Will the new IE7 reclaim lost fame? Let's wait and see. Track security advisories :).

October 19th, 2006 at 12:47 pm

"Will the new IE7 reclaim lost fame? Let's wait and see. Track security advisories"

NOT~~~ First thing i know after i downloaded IE7, lots of spyware got in… Pure coincidence?? if you were the one down here using my com, I don't think you will think this way…