Japanese teen arrested for developing crypto-ransomware
Police arrests 14-year-old Japanese ransomware creator
Japanese authorities have recently arrested their first-ever ransomware author who turns out to be a citizen of Japan. No matter how ridiculously it sounds, the arrested ransomware developer turns out to be a 14-year-old boy from Osaka[1]. The boy, who is currently a third-year junior in high school, has been arrested after his successful attempt to create its very own virtual extortion tool, which the suspect uploaded on the Internet on January 5th. Since then, teen's creation was downloaded to approximately 100 computers[2] by users interested in the virus' source code. The teen, whose name is kept secret, told the authorities that he is a self-taught developer who created the malicious code by connecting pieces of different open-source ransomware code parts. The teen claims that he never used the ransomware he created for extortion[3]. However, the teenager decided to praise himself by bragging about freshly built ransomware project on social media websites, including Twitter.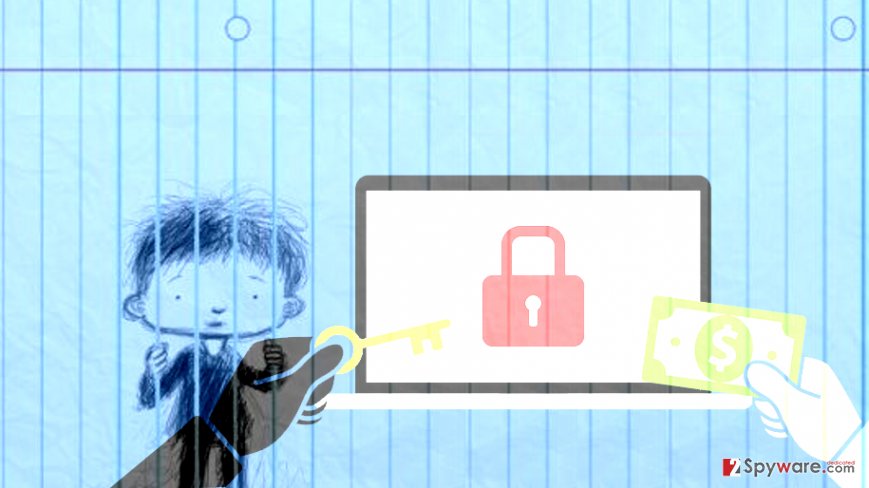 Teen denies creating ransomware for financial benefit
The teen said to police that he had no intentions to swindle money from people by distributing it, and the only reason to create it was to become famous, look cool and, as we guess, impress his friends a little. Sadly, ransomware is not a game to be played by 14-year olds, and even innocent attempts to play with such illegal programs can result in criminal prosecution. During "cyber patrolling" duties in January, the Kanagawa Prefectural Police spotted the malicious program that the victim shared online. The police confiscated young developer's computer during perquisition of his home in April 2017. Reportedly, the teen was arrested right after the worldwide cyber attack that injected the infamous WannaCry ransomware into vulnerable and unprotected computers. The teen, however, has nothing to do with this sophisticated virus.
Ransomware developers become role models for teens
Since the cyber attack launched on May 12, 2017[4], security researchers noticed an increased public interest not only in ransomware prevention methods but also in available ransomware source codes. Social media platforms, especially Twitter, are bustling about ransomware, and our experts noticed many youngsters asking security researchers to share a malware sample. Experienced malware analysts tend to call such ransomware enthusiasts as script kiddies because of their interest in already ready-to-use ransomware programs. Since the cyber attack, experts reported about numerous malware variants based on open-source ransomware viruses such as HiddenTear. Although almost all of these programs are poorly prepared and files locked by them can be decrypted, we highly recommend you to protect your PC using good anti-malware tools.
About the author
References