What is KeyBar Toolbar?
KeyBar Toolbar is another potentially unwanted program (can also be categorized as a browser hijacker), which can easily come inside your PC without an appropriate permission asked. That's because it is closely related to third party programs that have been involved to its distribution in exchange for money. If you want to prevent infiltration of KeyBar, you have to monitor installation of every freeware, including PDF creators, video streaming software, video recording software and similar applications. Beware that KeyBar hijacker is designed using Conduit platform and it is related to such questionable applications as Search.conduit.com, storage.conduit.com, Trovi, Trovigo and others. So, its infiltration can easily end up with the appearance of these suspicious programs on each of your web browsers. Each of these apps has already been mentioned on our website, so they should also be avoided.
While KeyBar Toolbar is not as malicious as rogue anti-spyware or ransomware, it may initiate various unexpected problems for its user. First of all, it may silently hijack each of your web browsers, which can be found on the system. In addition, it can easily modify their settings and alter the start page and the default search engine on Internet Explorer, Google Chrome, Mozilla Firefox, Safari, etc. In most if the cases, victim is made to use search.conduit.com search engine, which can additionally return altered search results and tracks victim's browsing habits. Besides, there are hundreds of people who have reported about annoying KeyBar ads that, after being clicked, have tricked them into visiting totally unfamiliar websites. Please, do NOT ignoreKeyBar Toolbar redirects because there is no guarantee that it won't trick you into visiting suspicious sites that are used for spreading malware. That's why we have to say that you should avoid KeyBar Toolbar virus and get rid of all related components. In order to do that before this program starts initiating havoc on your PC system, you should run a full system scan with one of these applications: SpyHunter, STOPzilla, Malwarebytes Anti Malware. If you are Mac OS X user, you should try Webroot SecureAnywhere AntiVirus.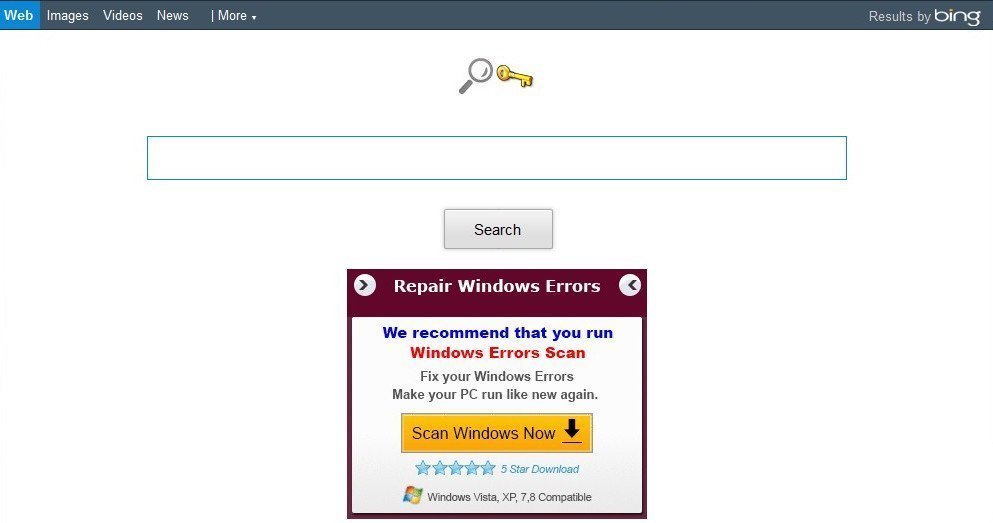 HOW CAN KEYBAR TOOLBAR hijack MY COMPUTER?
If you want to prevent infiltration of Keybar virus, we highly recommend being very careful when downloading free applications on your computer. If you want to install such program, check the list of its components and uncheck all unfamiliar entries, such as browser add-ons and toolbars. For that you should select Custom or Advanced installation of the freeware. If KeyBar Toolbar infiltrates its target PC, it can easily start initiating a havoc on your PC system. As we have mentioned, you may start suffering from unwanted redirections to unknown websites, be interrupted by continuous pop-up ads or simply suffer from browser's slow downs. In order to stop these issues and prevent damage that can be caused them, you should remove KeyBar Toolbar from your computer.
HOW TO REMOVE KEYBAR TOOLBAR virus?
First of all, if you haven't installed Keybar Toolbar on your PC manually, you should scan your PC with updated anti-spyware and remove this potentially unwanted program. We also recommend doing the same if this program using programs that are mentioned below. In addition, you can also get rid of Keybar virus with a help of a guide below:
You can remove KeyBar Toolbar automatically with a help of one of these programs: SpyHunter, STOPzilla, Malwarebytes Anti Malware. We recommend these applications because they can easily delete potentially unwanted programs and viruses with all their files and registry entries that are related to them.
It might be that we are affiliated with any of our recommended products. Full disclosure can be found in our Agreement of Use.
By downloading any of provided Anti-spyware software to remove KeyBar Toolbar you agree with our
Privacy Policy
and
Agreement of Use
.