Editor's offer: Download SpyHunter 5 and protect your PC
Download SpyHunter 5
Malware Detection & Removal Tool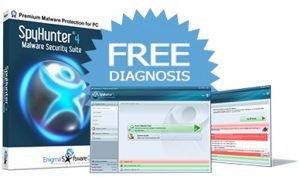 More information about
SpyHunter 5
,
Uninstall
,
Terms
and
Privacy
.
Step 1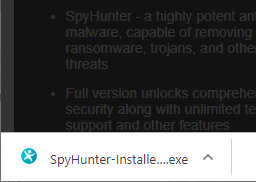 Open the Installer
Locate the installer file and double click to open.
Step 2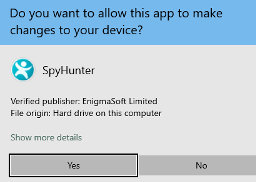 Click 'Yes' or 'Run'
Authorize the installer using the security dialog.
Step 3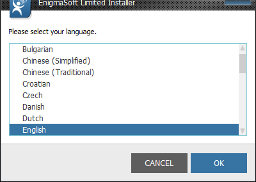 Follow Installer Instructions
Read the instructions to setup your software.

Sophisticated Anti-malware
SpyHunter is a comprehensive malware protection tool that can block unwanted applications as well as worms, rootkits, trojans, cryptojackers, ransomware, and other viruses effectively. The advanced multi-layer scanner is equipped with advanced heuristic detection techniques, which prevents even never before seen threats.

Malware Remover
Cloud-based threat analysis helps to detect and remove already installed malware with ease. The regular database updates ensure prompt termination of the worst malware, so users who install the app can delete all the threats inside the machine in one click.

Vulnerability tracker
The advanced engine can also detect and outline the applications that are affected by software vulnerabilities that can be exploited by hackers to install malware remotely.

SpyWare HelpDesk and technical support
SpyHunter's HelpDesk is an all-in-one assistance panel that users can use in order to contact the professional support team. After the ticket submission, users can expect a call-back within 48 hours. Additionally, the support is also available via the telephone lines that are available 24/7.

System efficiency
Some anti-malware tools use an extremely high amount of resources when performing scans. SpyHunter is efficient, so it will not decrease the machine's performance, even during a deeps can.
Privacy Scanner
During system scans, SpyHunter looks for cookies that enable third-parties to track users. In such a way, privacy is adequately protected, as these tracking mechanisms can stay in browsers up to 10 years of not deleted
Congratulations, you have made the right choice. SpyHunter is one of the most effective anti-malware tools available on the market today. This product relies on unique virus-detection technology helping it to fight against all kinds of viruses, including dangerous trojans, adware, browser hijackers, spyware, ransomware and other threats. SpyHunter guarantees the maximum protection of your computer. You can read more about this program in SpyHunter review.
IMPORTANT!
If you cannot install the program, read SpyHunter Tutorial. If your download is blocked, try rebooting your PC to Safe Mode with Networking. Then download SpyHunter to your computer, rename its executable file and launch anti-malware. You can also use manual instructions to stop malicious processes on your computer. If you still have any questions, please contact us on 'Ask Us' page or get the assistance by calling +1 855 2453491.
WHAT SHOULD YOU KNOW
The free SpyHunter version can be used only for checking the computer and deciding whether it is infected or not. If you need to remove infected files from it, you have to purchase SpyHunter. This version will also provide you with the real-time protection, which is required for preventing infiltration of malware.
You can always uninstall SpyHunter if you want to, so if you decided to select another anti-malware tool you should remove its files from your computer.
Alternative programs that you can use for scanning the computer and removing malware are STOPzilla and Malwarebytes.
THANK YOU!