Almanac of Security Software
Security software is the application designed to perform special functions needed to keep the computer system safe and clean. It can be divided into two main categories – anti-virus and anti-malware. Ideally, users should have both programs on their computers because the Internet is full of different types of viruses. Anti-virus programs are capable of fighting a different kinds of viruses, including spyware, adware, browser hijackers, ransomware threats, trojans and other kinds of parasites. Nevertheless, the developers of anti-malware software have greatly improved and now present advanced products which can be used instead of anti-virus software. Yet, the term "anti-virus" is used more often.
All anti-spyware programs are developed for the same purpose – they all seek to find and eliminate computer viruses, and prevent their infiltration in the future. However, different spyware removers have different features and functions. While some of them can rely on the same virus detection and removal techniques, others can be extremely hard to compare, and may have nothing in common. Also, virus removal problems can also be solved differently, so if you do not like to be left alone when your anti-spyware fails to detect a virus, you should know what companies you can trust. Finally, keep in mind that some part of anti-spyware or anti-virus tools cannot be trusted at all! They can use questionable distribution techniques, fail to detect and remove malicious files, can cause serious system slowdowns, and may initiate other issues on your computer. We do NOT recommend purchasing or using such programs.
2spyware Software section provides comprehensive reviews of different security programs. Here, you can find detailed guides of anti-spyware, anti-virus and other software, which you can download from the Internet for protecting your computer. The main purpose of this section is to introduce people to the most reliable anti-spyware software available on the market today and help them choose the right product. All information, which we provide in Software section, is prepared with the help of 2spyware research team. Just like malware removal guides, software reviews are written after the research team installs a program on several computers and tests it with different kinds of viruses. Software section should also help you to avoid dangerous products, which are released by their developers just for making the money.
The most of your attention should receive recommended anti-spyware tools that are considered the most efficient ones. They got the best results because of the most effective scan engine, the smallest amount of time, which was consumed when scaning the infected PC system, ability to remove viruses from the system, and the power to prevent their infiltration in the future. All details are provided in each review of anti-spyware software. Here, you will also see the comparisons with other programs, and the installation/removal tutorials that are supposed to help people save their time when they want to switch from one security software to another. If you have no time, you can always look at the shortened version of our software reviews on the Compare page that presents Anti-spyware comparison.
Latest Software Reviews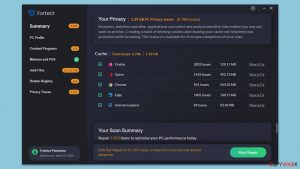 Fortect – a comprehensive system repair utility that leaves computer troubles behind.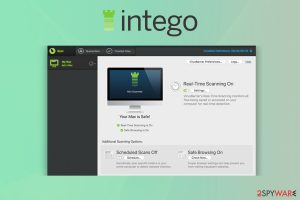 Intego – multi-functional security software for your macOS.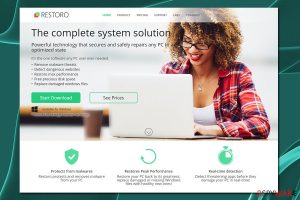 Restoro – a powerful system repair and maintenance tool for Windows platforms.
Information updated: 2017-05-11