Steganos AntiSpyware 2006 review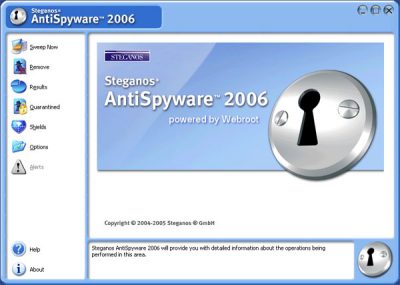 Steganos AntiSpyware 2006 is based on Webroot Spy Sweeper, one of the best spyware removers available. In simple phrase, Steganos AntiSpyware 2006 is actually a licensed clone of Spy Sweeper. Nevertheless, it is a fully legitimate, powerful anti-spyware program. The program uses unique parasite detection and removal technologies, which enable it not only to fight against spyware and adware pests, but also find and remove emerging threats, which are not well researched yet.
Steganos AntiSpyware 2006 thoroughly checks the Windows registry, running processes, web browser cookies and the entire file system. It can also search for malware inside the System Restore folder and certain system components that rival products never check. The program uses an extensive, regularly updated spyware definitions database that currently contains almost 144,000 malware signatures.
The program's scan engine is less powerful than Spy Sweeper's one. For instance, it does not scan for rootkits and some emerging parasites. It also does not search for malware inside compressed files. However, Steganos AntiSpyware 2006 scans the system much faster than Spy Sweeper. The deep system scan takes only 10 minutes, while the quick scan (checks only those folders, where threats are known to reside) requires up to 6 minutes to complete. Furthermore, the user can disable some scan settings in order to speed up custom scans.
The application implements effective real-time protection monitors, which terminate harmful processes, prevent unsolicited software and parasites from being installed or loaded automatically on system startup, block access to malicious web sites and protect essential web browser and system settings.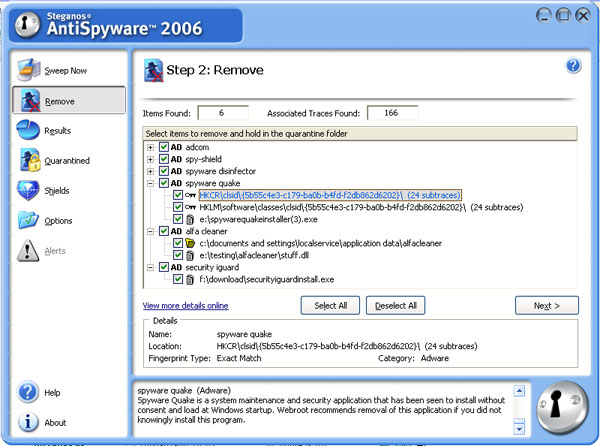 The program's interface is clean, intuitive and user-friendly.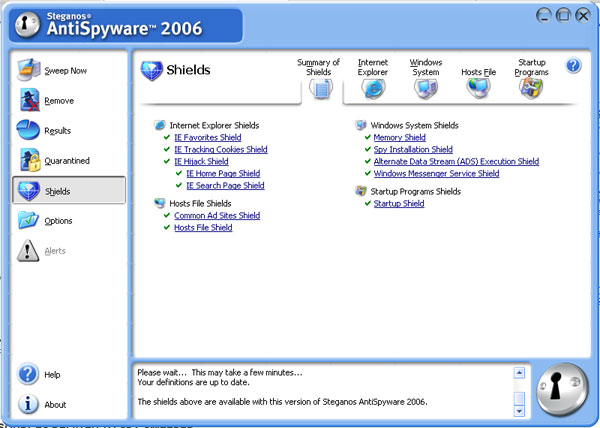 The fully functional trial version is available. It expires after 30 days.
The official web site is www.steganos.com. Purchases are made via secure connection.
About the author