How to block Project Free TV ads?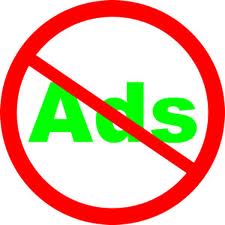 Several years ago, the idea about watching the latest episode of Gossip Girl or Twilight during the lunch break for some people was only a dream. However, today the Internet is full of various offers to watch the latest TV shows and movies on a computer or mobile device without paying a penny. Of course, who could say 'no' to a free television?
Nevertheless, these websites have to live somehow and if they don't ask the money for watching their shows, it doesn't mean that they are not earning the money. In order to be able to stay online, they rely on these commercial ads that mostly show up as soon as you click the Play button. No matter how trustworthy they look, these ads seek to make people visit specific websites, install specific programs or make them complete similar tasks.
Project Free TV is one of these websites that are mostly promoted as "free TV" or "Internet TV." There are many people on the Internet who use this site for watching videos or downloading them to their computers. However, they also report about annoying ads and notifications that show up as soon as they enter this site. According to Project Free TV, people should receive one advertisement per video but it seems that they are forced to see much more of them.
If you are one of these people who have been banished from Project Free TV because of its ads, you should know that you can block them. For that, you should follow these steps:
Depending on the type of your browser type, remove malicious add-ons and extensions:
Internet Explorer:
Open Internet Explorer, go 'Tools' -> "Manage Add-ons' -> 'Toolbars and Extensions'.
Here, look for Babylon, Funmoods, Conduit, Aartemis and similar entries.
Click 'uninstall' to save changes.
Mozilla Firefox:
Open Mozilla Firefox, go 'Tools' -> 'Add-ons' -> 'Extensions'.
Find Babylon, Funmoods, Conduit, Aartemis and similar entries
Click 'Uninstall' to save changes.
Google Chrome:
Click the Chrome menu button on the Google Chrome browser, select Tools -> Extensions.
Here, look for Babylon, Funmoods, Conduit, Aartemis and other unknown extension
Get rid of them by clicking on the Recycle Bin.
Once you finish that, run your anti-virus and remove malicious files from the system. Finally, download add blocking program, which could help you prevent additional ads on Project Free Tv. On Mozilla Firefox and Google Chrome you can install "Adblock Plus" addon/extension, while on Internet Explorer you can use a Tracking Protection Lists (TPL).