Spyware X terminator 2005 review, free download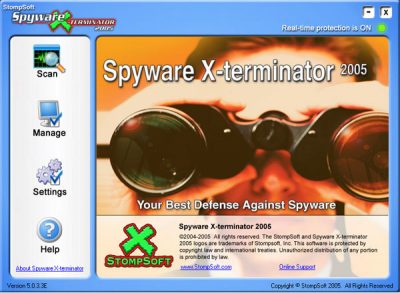 Spyware X-terminator 2005 is an effective anti-spyware program made by the StompSoft company. We have carefully tested this product on several computers including absolutely clean machines and systems infected with various spyware and adware parasites. Spyware X-terminator 2005 performed well. It does not use false positives, accurately identifies and eliminates most security and privacy risks.
The application scans the Windows registry, running processes, web browser cookies and the entire file system. It offers three scan modes: Standard Scan, Deep Scan and Custom Scan. The first mode is the most optimal. It is very fast (takes only 30 seconds), and also resulting. Deep Scan is the most thorough and effective. It checks all the files and folders on all fixed drives, examines archives and objects in them. However, Deep Scan requires a lot of time to complete – up to 45 minutes. Custom Scan allows checking separate drives and user-defined system components.
Spyware X-terminator 2005 uses large spyware definitions database updated on a regular basis. The application isn't highly configurable and does not have any additional features, except for several simple functions – Quarantined Items, Ignore List, Automatic Scan Schedule.
The program implements real-time protection able to eliminate running malicious processes, stop keyloggers and block unsafe cookies.
The fully functional trial version is available. It expires after 15 days.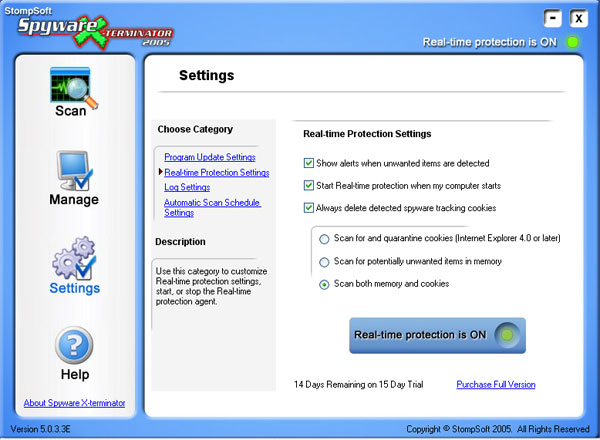 The official web site is www.stompsoft.com. Purchases are made using secure connection.
About the author