Authorities announce about the takedown of Simda Botnet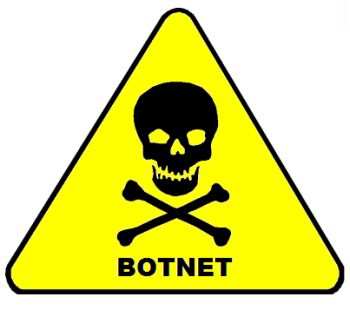 It seems that today we can feel much safer than we were one week before. Why are we saying this? That's because of the latest Interpol announcement that reports about the takedown of Simda botnet. It is known that this takedown operation involved Interpol,Microsoft, the Federal Bureau of Investigation, the Dutch National High Tech Crime Unit and many other government agencies and organizations. After leaning on research tools offered by Kaspersky, Trend Micro, and Japan's Cyber Defense Institute, these combined forces have finally managed to disrupt main servers of this botnet. According to report, the main its servers were located in Netherlands, Luxembourg, Poland, Russia, and the United States.
If you have never heard about Simda, you should know that this malware family was first detected in 2011. During the past four years, it has become a serious group of threats that has infected around 770,000 computers worldwide. According to Sophos Security, it "accounted for 2% of the malware distributed online via so-called exploit kits." Why is Simda bot so dangerous? That's because of its capabilities to connect affected computers into a botnet and use them according to needs of cyber criminals. Typically, they use such botnets (also known as zombie malware) for spreading other viruses and potentially malicious programs around. In addition, they can be involved into various system modifications that may cause redirects to malicious websites, the appearance of infected ads and so on. The most important thing is that Simba had been using anti-detection tools for protecting itself from detection.
Finally, we have to add that you shouldn't start thinking that your computer is totally safe from any risks because of the announcement about the takedown of Simda botnet. The first thing that you should do for that is check it with a free Simba Botnet scanner. It can be found HERE. After doing so, you should scan your computer with reliable anti-spyware and make sure that it is free of related malwares. For that, you can use Spyhunter (Windows OS) or Webroot SecureAnywhere AntiVirus (Mac OS X).
About the author