Ignore all spam letters that offer to download Windows 8 license, they are fake!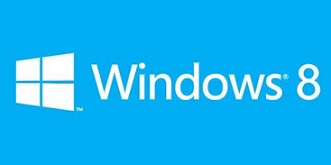 All Microsoft users have been enjoying the news about the latest OS, Windows 8, which has been finally released. However, you should stop yourself from any offers that promise you to give a free license of this operating system. According to the latest news, Internet criminals are spreading FAKE Windows 8 licenses that additionally infect users with malware. Just like many other malware infections, this threat is distributed using spam emails.
According to security vendor GFI Labs, which is the one that has discovered this scam, spammers are spreading messages that offer to get a free license for Windows 8 OS. If we would try to be more accurate, such message claims that you 'can download your Microsoft Windows License here'. After being clicked, it redirects users to some Russian websites and leads to dangerous attack of the virus. Security researchers claim that this is the Blackhole-Cridex or Cridex Trojan horse, which is used by hacker for collecting personal information about the victims.
Spam messages have been helping for spammers for ages, because everyone wants to get something for free. As Microsoft has been spreading their Windows 8 from only October 26th, there is no wonder that they have also paid their attention to this area and used it for their dirty games. Before you fall for downloading a virus instead of Windows 8 OS, think whether it's real to get an email from Microsoft, which offers you to a free license of its latest and OS.
2spyware recommends ignoring all emails that came from the sources you don't know. Additionally, if you have already opened such email, run a full system scan with your anti-malware program and make sure you have no viruses on your computer.
Source: GFI.com/blog
Read in other languages