Awards
Softpedia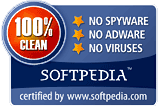 Reimage is proudly presented in Softpedia's library which lists over 600,000 free and free-to-try programs. The program is rated a "100% clean" software. Visit Softpedia to see Reimage rating
Lead411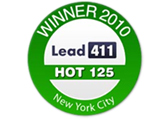 Reimage is included to the "Hot list" of Lead 411 research team. The software is listed among such respectable companies as bit.ly, foursquare, The Huffington Post, tumblr, vimeo, etc. See the Hot List of Lead411
Download3000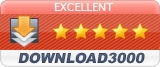 Reimage was given an "Excellent" mark by Download3000. Go to Download3000 to check Reimage mark
Tucows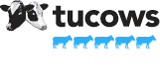 Reimage was given 5 cows by Tucows. Know more about Tucows and their ratings.
Brothersoft

When it comes to software downloads, Brothersoft is known for its attention to security and respectability. Reimage has achieved 11 rank in PC Diagnostic and has been named as "official, secure and free". A full Brothersoft review on Reimage
Download.hr

A download website called Download.hr has given 4-stars rating to Reimage Repair Tool.
DoDownload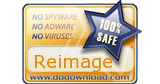 DoDownload has carefully tested Reimage with 3 different antivirus programs and rated it as "100% Safe". See DoDownload scan log here
FileBuzz

We are proud to announce that FileBuzz, which is a freeware and shareware download website, gives 5 stars to Reimage Repair.
RoSoftDownload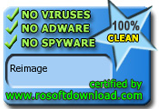 After RoSoftDownload Team tested Reimage, it found it to be 100% safe. No viruses, spyware, adware, trojan, backdoors and similar malware was detected by RoSoftDownload. Go to ReSoftDownload to see the report
The Download Planet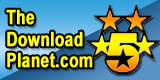 Reimage has also been tested by Download Planet – a respectable shareware, freeware and commercial software provider. Its rating is 5 stars.
Press mentions
Fox channel 8: Online service fixes Windows problems

Software asserting it can fix various computer ills has been around for years. Most leave me cold, but Reimage PC Repair is unique.. (posted on Fox8live.com, Nov 3, 2011)

Windows Installation in Sad Shape? Reimage Sets Things Straight


It's rare that a piece of "miracle" software actually lives up to its developers' claims… (posted on pcworld.com, Jul 25, 2011)
The Reimage.com Debate Continues
A day in the life of a computer repair tech, Reimage in mentioned at 31:00 min. (posted on podnutz.com, Jun 15, 2010)


Reimage's PC Repair will likely prove more useful at home than at work, but it does offer some powerful analysis and repair capabilities… (posted on Redmondmag.com, Aug 1, 2009)
Goodbye malware, hello micro-projector


After weeks of wrestling with malware on one of his Windows XP machines, Gibbs seems to have found a way to get rid of it.. (posted on networkworld.com, Jan 21, 2009)

Reimage can fix OS problems automatically and remotely with a downloadable agent… (posted on informationweek.com, Nov 8, 2008)
Reimage: The Domino's Pizza of PC repair?
I'm here at Interop NY doing a couple of panels as part of the Mobile Business Expo, but I had time to stop by and meet with the folks from Reimage (think "re-image", not "ray-mage")… (posted on networkworld.com, Sep 17, 2008)
Reimage Works Like Magic to Solve Problems with XP


MSPs looking to quickly cure Windows XP problems can turn to Reimage.com for an Internet-based solution that fixes most any XP problem in as little as 30 minutes automatically… (posted on channelinsider.com, Aug 22, 2008)
Reimage Launches Online PC Repair Service


Reimage (Ramat Gan, Israel) launched its online PC repair service tool for professional technicians and IT staff, empowering.. (posted on deskeng.com, Jul 16, 2008)