2-Spyware helps people stay safe online: How can you contribute?
Since 2004[1], the 2-Spyware project has been growing and our team has been working towards one purpose – to help people know more about spyware and malware and also teach how to remove critical programs from smart devices. Today, we are proud to say that our website is one of the most popular cyber security-related Internet sites, counting around 10,000 unique visitors per day. Our hard work and aspiration to fight against malware have earned people's trust over time.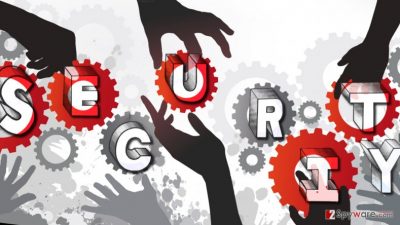 We are not alone in this fight – there are a lot of other organizations that seek to make the virtual space a safer place to be. Our latest and most mysterious concern is referral spam campaigns[2], which have been torturing webmasters lately. This referral spam appears in the form of fake referral URLs that show up in Google Analytics data, pointing to questionable domains and trying to convince the user that they are driving traffic to the victim's website. In reality, these spam campaigns just seek to trick the victim to click on these URLs and visit them. One of the latest referral spam attacks promotes Boltalko.xyz link. Shortly after posting a tweet about this shady URL[3], we have received a reply from Domain Registry Company XYZ[4], which quickly suspended the domain and kindly invited us to report abuse to them to ensure timely investigations. Therefore, now we always rush to report new domains involved in spam campaigns as well as URLs that can pose a threat to computers of their visitors. You can join us and help to make the Internet a safer place to be by reporting online abuse here.
Speaking of other virtual threats, we provide an ever-growing database of over 11,300 spyware and malware descriptions as well as suggestions on how to get rid of them and also how to recover data that some of these viruses tend to corrupt. Efforts to spread the knowledge do not pass unnoticed – other sites such as The CyberWire share our point of view regarding computer viruses and also recommend us as a source that provides malware removal tutorials[5]. However, let's not forget that the sooner victims report malware attacks, the sooner we can warn computer users to be aware of them. So if you suspect that you encountered a new malware example or visited a new dangerous website, you are welcome to share your knowledge and experience with our team via Ask Us page. Finally, if you own a website and you want to let your visitors know about the latest cyber dangers and malware variants, you can explore options we provide in Link To Us page.
About the author
References