Adobe releases urgent update for Flash in response to continuous cyber attacks
Due to constant exploits and attacks on the Adobe products, the company has issued first security patches for 42 vulnerabilities this year. The reputation of the company has greatly deteriorated after notorious Cerber ransomware and other viruses keep exploiting Flash vulnerabilities for its distribution campaign [1]. Consequently, Microsoft has joined forces and introduces the patch along with one of the recent Windows updates. If it hasn't reached your device yet, install the update manually.
The recent years were quite unsuccessful for the company's public image. Hackers of various ilk were quick to find critical flaws in one of Adobe application. As a result, Flash Player became a popular distribution tool not only among ransomware developers but other virtual infection, such as exploit kits, distributors as well. Besides Cerber ransomware, the notorious file-encrypting threat, Locky virus, did not miss the chance to exploit the key zero-day weaknesses either [2]. Though the admins of the program quickly responded to the attack by releasing patches, it did not take long for the felons to compromise the program again. Another case revealed that the virus was disguised in counterfeited Flash app along with fake spam emails. Neutrino exploit kit was detected in these emails [3]. As common for such type of viruses, crooks terrified users with the possibility that their computers might be hijacked and corrupted and, likewise, encouraged to download the malevolent attachment with Flash Player [3].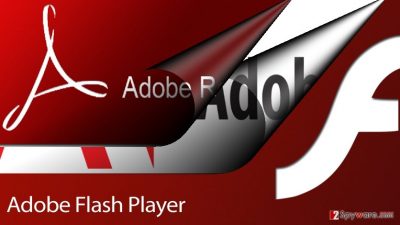 Adobe has tried to improve its image and issues regular updates [4]. The recent patch aimed to fix 42 critical vulnerabilities. The recent updates include 29 updates for Acrobat and Reader aimed at Windows and Mac OS. In addition, the security patch addresses 13 vulnerabilities for Flash Player. As noted by virus researchers, these updates should fix critical weaknesses which might result in a data breach. This update might annoy Chrome users as it forcefully attaches itself to the browser unless you manually disable it [5]. On the final note, before downloading one of Adobe products, do it from the official web page. Make sure the publisher is Adobe Adobe Systems Incorporated instead of "Unknown." Lastly, check whether your antivirus software updates all related products regularly.
About the author
References