Another major data leak: over 200 million hacked Yahoo accounts surface on the dark web
Once again, the hackers are ruining the Internet community's sense of security by exposing their dirty deeds to the public. Just recently, millions of MySpace, Tumblr, and LinkedIn accounts were put up for sale on the black market, causing a major uproar on the social media and in the midst of the cyber security specialists. Now, the criminals have struck again with yet another staggering data leak: over 200 million Yahoo accounts have been hacked and are now circling the dark web waiting for buyers. The vendor who calls him or herself peace_of_mind is currently offering this extensive amount of login credentials for about 2,000 USD. It is yet unclear whether this data leak was a breach of the Yahoo's security shields or some other tracking technology was used to collect this data. Representatives of this major company confirm that they are aware of the situation and claim that a team of security experts is actively working on determining more details of this potential breach. Though Yahoo has not yet confirmed the leak officially, the facts we already know justify its legitimacy.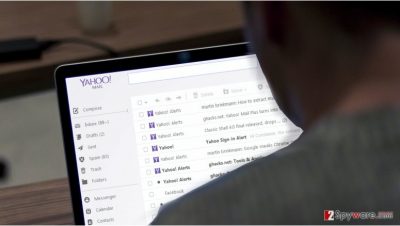 It seems that Peace_of_mind is not new to this shady market. This hacker is linked to the sale of around 1 billion hacked accounts, 300 million of which were registered on MySpace alone. The hacker also provides data samples for the potential buyers to confirm he/she is not bluffing. Besides, Peace_of_mind is also well-rated on the dark market which only proves the seriousness of his/her intentions. So, if you have an account on Yahoo, we highly recommend stopping by and changing your password. In fact, make sure all your accounts are protected with a strong passcode, consisting of more than 8 characters, featuring at least a few symbols and numbers. Do not use the same password throughout several accounts because that increases the chance of them being hacked as well. You can always check if your account has not been hacked on sites like haveibeenpwned.com.
About the author
Read in other languages