Apple Hack: a 16-year-old got into "the unhackable" servers
The 16-year-old hacker accessed more than 90 GB of data stored on Apple's servers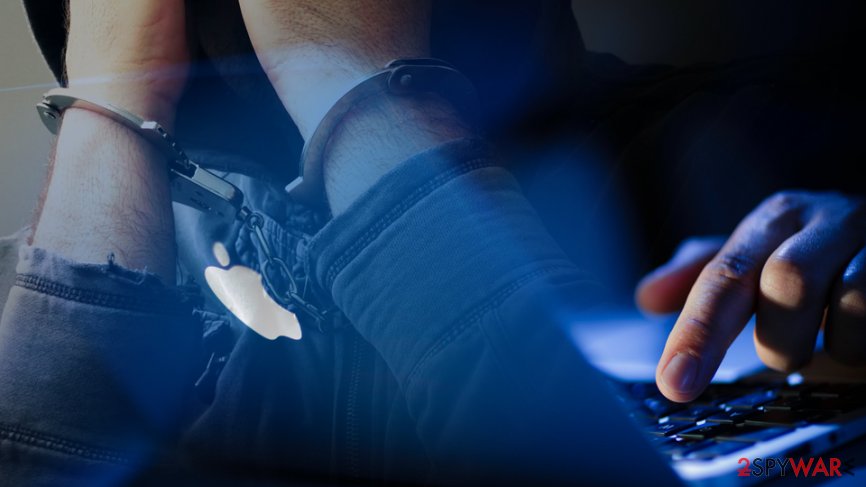 While Apple's servers were considered highly secure and almost impossible to break into, a 16-year-old proved most people wrong. A teenager from Melbourne, Australia, is charged with hacking into internal Apple's computer systems and downloading 90 GB worth of sensitive data which contained users' authorized keys that permit login access, as well as user account data itself.
The boy managed to hack into the system multiple times during last year until he was finally noticed by Apple's administrators. The company contacted the Federal Bureau of Investigation and informed about the incident. The hacker was detained in his suburban home and his two computers, a hard drive and a mobile phone where seized by the FBI and the Australian Federal Police (AFP).
Apple's administrators failed to notice the intrusion on several occasions
After the hacker managed to download 90 GB of sensitive data, the security team finally noticed, the search for the culprit began. The boy was found at his residence in Melbourne, and two computers' serial numbers in his possession were found to match those that broke into Apple's servers. Additionally, the hacker was identified by the IP address.
A significant amount of sensitive data stolen from Apple was found in a folder called "hacky hack hack." The FBI and AFP also found hacking tools used to access the company's mainframe. Additionally, the investigation revealed that the culprit used messaging service WhatsApp to brag about his achievements online.
Apple requested authorities not to disclose how the teenager managed to perform a hack, but the researchers reported that his method worked "flawlessly."
Apple claimed that none of the gathered data compromised its user's safety, as the company's spokesman said:
In this case, our teams discovered the unauthorised access, contained it, and reported the incident to law enforcement. We regard the data security of our users as one of our greatest responsibilities and want to assure our customers that at no point during this incident was their personal data compromised
Nevertheless, this incident proves that even the most influential companies like Apple or Facebook are not entirely immune to data breaches and hacks.
The teenager named Apple his "dream company to work for"
The 16-year-old, whose name is withheld as he is still a minor, was a long time Apple fan and dreamed of working for the tech giant. Unfortunately, his passion might end in years in jail. Nevertheless, a privacy expert from the University of Melbourne called boy's potential sentence a "waste":
I have researched a number of teen hacker cases internationally. Almost all these teens grew out of the technology boundary-pushing of their youth, and then went on to live useful lives and contributing to society. Putting them in prison is often a waste of that potential.

Young people often make mistakes when they are exploring and rule-breaking especially online – including boasting about their exploits. It's not right, but for tech teens, it can be a part of growing up … there's usually a really worried teen and family at the end of this sort of court case
The teen has pleaded guilty for the offense and remains in custody. He is waiting for his sentencing on 20th of September after the judge postponed it in Children's Court.
The case was kept secret up until recently, although the boy's lawyer stated that he become so well-known in the hacking community that released any information to the public might prove to be dangerous.
About the author