DDoS attacker DerpTrolling sentenced to 27 months in prison
The hacker who launched DDoS attacks at Sony, Steam, Riot Games, EA, and other platforms during 2013 Christmas period will serve jail time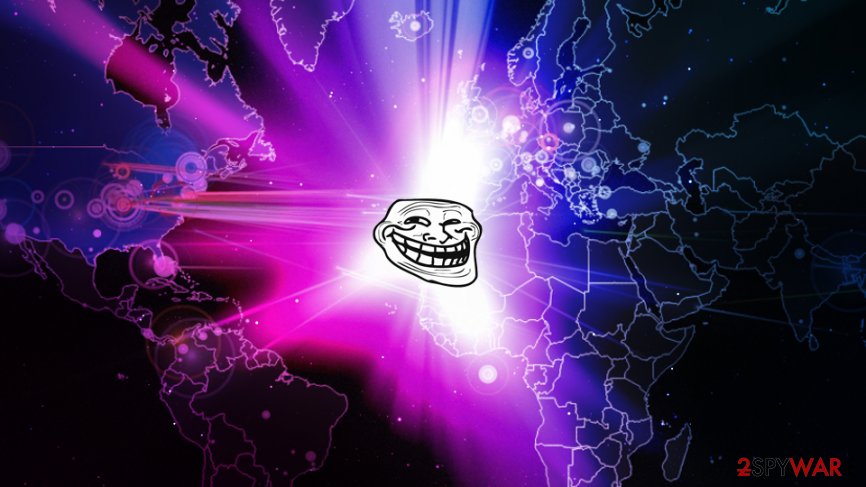 A 23-year old Austin Thompson, also known by his virtual agenda DerpTrolling, was sentenced to 27 months in prison for his DDoS attacks against major gaming companies.[1] The young hacker pledged guilty in November 2018, after he was accused of disrupting major gaming platforms like Steam, PlayStation Network, Quake Live, Nintendo, and ruined many gamers' Christmas back in 2013.
DerpTrolling was the first attacker who launched DDoS attacks for inadequate reasons like "to make people spend time with their families," and started a trend among young hackers that did it "for the lulz." While it might have been funny during the DDoS attacks, the culprit will have to face ramifications and stay in prison for almost two and a half years starting August 27th, ruining his reputation and prospects.
Additionally, the hacker will also be under the supervision for the next three years after the release. According to the court documents,[2] Thompson is also to pay $95,000 compensation to Sony Online Entertainment, which is now known as Daybreak Games.
DerpTrolling was a part of Lizard Squad hacking group
Back in 2013, DDoS attacks countermeasures used by most gaming companies was not as effective as they are today. For that reason, Thompson's operations appeared to be a great success. At that time, a @DerpTrolling Twitter account was used to take on requests for new targets, as well as for posting "scalps" – screenshots of the successful attack.
Austin Thompson was active since 2011, although his main activity started in December 2013, when the notorious attacks took place. He is also a member of Lizard Squad hacking group that is known to be the first to take on attacks on major gaming companies and attacked Sony's PlayStation Network and Microsoft's Xbox Live, disrupting gaming sessions or many during the Christmas period.
Thompson is not the only member of Lizard squad that got arrested and charged with a criminal offense. In 2015, Julius Kivimaki was arrested by Finnish authorities and received two years for his role in the DDoS attacks.
Unfortunately, the Lizard Squad success started a trend among young hackers, and groups like Phantom Squad and R.I.U. Star Patrol emerged in 2015 and 2016. The copycats went the same path and attacked major gaming companies every single year during the Christmas period.
DDoS attacks are malicious and law enforcement will track down and punish the criminals
While occasional DDoS attacks are pretty common against major gaming titles like World of Warcraft[3] for one reason or another, they usually are taken care of quickly, and gamers can get back into their favorite games.
However, the annual attacks prompted the Federal Bureau of Investigation to act. In December 2018, the intelligence service, along with the Netherlands and UK police, managed to seize 15 DDoS-for-hire domains,[4] preventing the series of attacks during that year.
The arrest of Thompson occurred in 2014 in New York after the authorities used various information tracking techniques in order to find him. Also, his Twitter account was shut down right after that.
US attorney Robert Brewer said that this case is not an exception, and that law enforcement will be continually working to track down the bad actors that disrupt internet services:[5]
Denial-of-service attacks cost businesses and individuals millions of dollars annually. We are committed to prosecuting hackers who intentionally disrupt internet access.
About the author
References