DomainFactory hack 2018: Users are advised to change passwords
DomainFactory confirmed a data breach in early 2018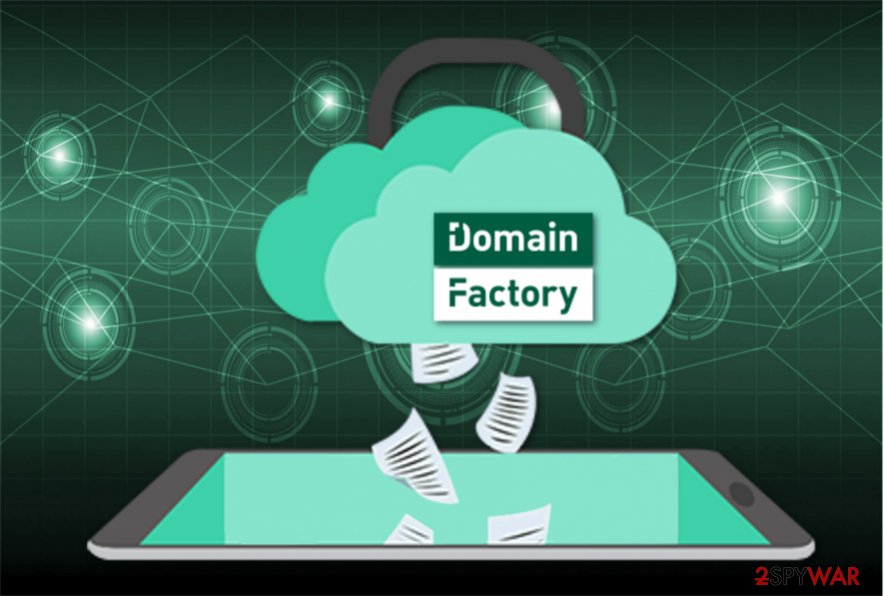 One of the largest web hosting companies located in Germany, DomainFactory, confirms that their data was access by unauthorized parties. Even though the breach occurred in January 2018, the representatives of the firm remained silent until the attacker himself uploaded the hack note on the company's support forum[1]. 
The reason why the hacker broke into DomainFactory's servers is more than unusual — the unknown person attempted to access information about the company's customer who owes him a seven-figure payment[2]. Despite the illegal actions, an attacker informed the security experts at the firm about the vulnerability in their servers he/she has exploited.
Unfortunately, DomainFactory not only refused to respond to the report but also kept the information about the data breach from its customers. As a result, the hacker accessed web hosting provider's support forum and submitted a few examples of private data he/she has obtained as a proof of the breach. 
Later, DomainFactory which is owned by GoDaddy was forced to shut down support forum right away and start an internal investigation[3]. Only afterward the company decided to confirm the data breach and inform its customers in the official statement posted on the website.
Web hosting provider cannot identify the number of customers who are affected
Even though DomainFactory confirmed a data leak, it still cannot reveal the number of how many customers are affected. However, the official report includes the list of information which was accessed during the attack[4]. Unfortunately, company's customers should be concerned as the exposed data consists of the following:
Name of the company;
Name of the customer;
Account ID number;
Email and physical addresses;
Date of birth;
Telephone number and DomainFactory phone password;
Bank name;
Bank account number, including BIC or IBAN;
German credit card score which is known as the Schufa score.
Users of DomainFactory are advised to change their passwords to avoid further damage
The accessed information includes numerous sensitive details which can be exploited for phishing attacks. Since criminals are highly advanced in social engineering tactics, DomainFactory suggests changing the passwords immediately. This way users could avoid dangerous consequences which can lead to enormous financial losses or even identity theft. 
It is important to use strong and different passwords for each affected fields which include, email, DomainFactory, bank account, etc. Additionally, similar after TimeHop data breach[5], users should carefully monitor their bank activity and report any illegal transactions to the related authorities. 
About the author
References