ElasticSearch database leaks 40GB crucial data of Honda Motor Company
An unprotected ElasticSearch database found leaking crucial data owned by Honda Motor Company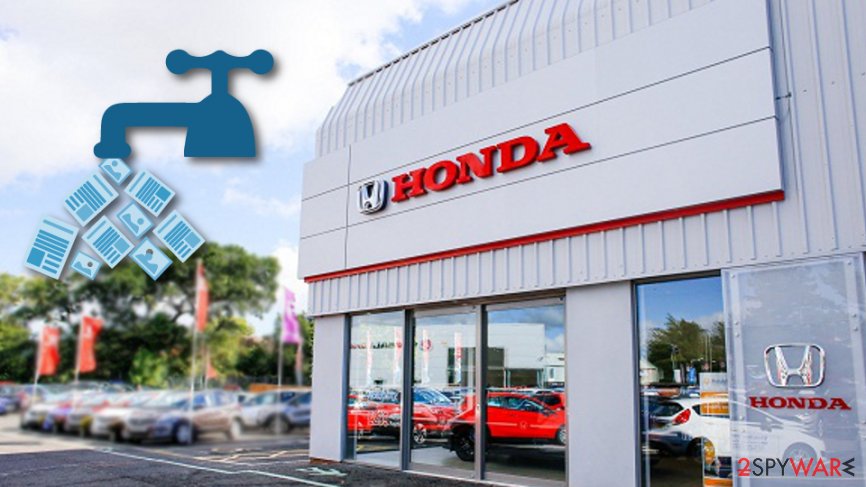 Honda ElasticSearch database was recently discovered exposing around 134 million sensitive files, taking around 40 GB of space and starting from March 13, this year.[1] The security hole was found by a researcher who was exploring Shodan services and then noticed an ElasticSearch database that included no authentication details.
Honda, also known as Honda Motor Company Ltd., is a Japenese-based manufacturer that releases cars, motorcycles, and other equipment. This company is known worldwide,[2] so there is a risk that the information about its global systems might lead to additional issues.
This data breach involves numerous data that was added to the database server each day. Researchers counted that sometimes there were around 40,000 points per day! 
Data exposure showed the weak points in the company's systems and machines
The data breach of the Honda Motor Company might have exposed crucial details about its own systems and machines, e.g. spotting systems that are not currently updated or lacking other kinds of protection. There is a great danger that such a kind of information could be misused by bad actors to misuse the security flaws for hacking the company or other illegitimate purposes:[3]
What makes this data particularly dangerous in the hands of an attacker is that it shows you exactly where the soft spots are. I am specifically not going to name the major endpoint security vendor that protects Honda's machines, but the data makes it clear which vendor they use and which machines have the endpoint security software enabled and up to date. The data seems to show you which machines do not have endpoint security enabled, which machines are running older operating systems, and if you have a particular vulnerability you could quickly search for machines that have not been patched yet using this data.
Additionally, the exposed data contains enough details to find employees that have a very high position, for example, the CEO of the company. There is a possibility that hackers might misuse information about these employees for implementing secret attacks on Honda systems.
According to Paine, the researcher who discovered the data leakage, the leaked employee details included their names, surnames, emails, account names, IP addresses, OS used, type of machine, last login data, and so on. In fact, the email address, account address, ID number, and other details were also left open.[4]
This is not the first data breach involving the name of Honda
According to the latest news, Honda Motor Company data breach started on the first of July, however, information was gathered from March this year or even earlier. Gladly, there have been no reports about any type of data misused by hackers and scammers. After being informed, the company reacted fast and took crucial actions to improve its security.
However, this is not the only data exposure activity in which we hear Honda's name. Several years ago, around 2.2 million customers located in the United States became potential victims of an incident including crucial information about their transport equipment and the people themselves. Another big number (2.7 million) of users were put into danger after a database containing information on Acura (the brand of the company's luxury vehicles) owners and their cars was hacked.[5]
About the author
References