Facebook is not making your posts public – it's just another viral Facebook hoax
People use Facebook on a regular basis, and you might be one of those 1.49 billion users worldwide. If you are an active Facebook user, we have no doubts that you have already seen one of these copy-and-paste posts from people who believe that the biggest social media platform is making some changes that can compromise their privacy online.
The most recent Facebook hoax that users rapidly share claims that "Everything you have ever posted becomes public from tomorrow. Even messages that have been deleted or the photos not allowed." This is a complete lie, and you should not believe it – Facebook is not going to make your posts, private messages, or pictures go public unless you manually alter your settings and make your posts go public. Not to mention that private messages are going to stay private unless you or the person you had a conversation with is going to publish it willingly. There is no good reason to believe viral Facebook posts that supposedly can protect the Facebook account from something. "Copy and paste this on your wall, and you're safe," Facebook hoax posts say.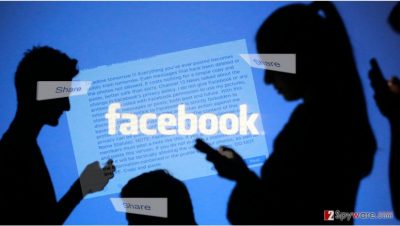 Facebook has published a reply to users who have fallen for this hoax. According to this message from social media giant, "you may have seen a post telling you that you have to copy-and-paste a notice in order to retain control over things you share on FB. Don't believe it. […] You own all of the content and information you post on Facebook." Facebook also kindly reminds that users can always go and read Data Policy in case they have any concerns about privacy on Facebook. Sadly, it seems that some users tend to believe Facebook hoaxes without even checking the facts, and this is why they spread rapidly.
There are more examples of Facebook hoaxes that keep going rounds on Facebook. One of them spread lies about how this social media platform is going to charge people for keeping their posts private. Another misleading viral message tells tales about non-existent "FB hack" that supposedly posts "offensive comments" that are "really ugly and looks like they came from you." There is an another one, which warns "not to join the group on FB with the title "Becoming a Father or Mother was the greatest gift of my life," which supposedly is a group of pedophiles trying to reach your private photos. Do not believe such absurd web deceits and do not contribute to their proliferation.
About the author