FBI urge ransomware victims to contact federal law enforcement
The cyber security issue is getting ever-more prevalent in the current day and age, where it no longer concerns the hardcore computer geeks only, but reaches the level of authorities as well. In Europe, for instance, antivirus companies started working together with the Netherlands' police on the No More Ransom project, focused on spreading the word about the dangers of ransomware and helping the victims of these viruses to get back their data. These issues are just as relevant in the US. In the FBI's public statement announcement, the representatives of the Federal Bureau of Investigation have once again — and this time officially — addressed the ransomware issue. Recently, the Bureau has been put under the spotlight after one of its agent's rash comments on the advisable behavior after ransomware attack. The comment stated that the companies or individuals infected by this data-stealing virus should pay the ransom which the criminals demand for the data. Of course, soon after, the US Senate asked the Bureau to reconsider this stance and establish an official position on the matter. And so they did.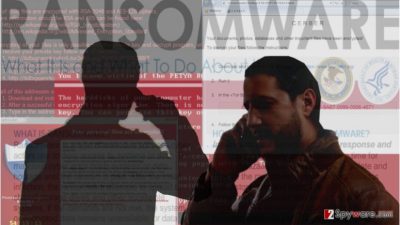 In the new statement, FBI urge the ransomware victims (even those who have paid the criminals and regained their data) to report any ransomware-related incident that they or their companies have encountered. The report should be formal and sent through the FBI's official Internet Crime Complaint Center website. In this formal complaint, the victims are asked to indicate:
The infection date
The name of the ransomware
The method of infiltration (either mail, Internet downloads or external devices.)
The size of the ransom fee and the Bitcoin wallet address to which the money has to be sent
In cases of attacks on the companies, the indications of the scale of the business and industry vertical are also required. Additionally, the victims can indicate their losses and generally evaluate how their business or their personal property was affected by the attack. FBI claims that the collected data will help evaluate the scale of the ransomware distribution in the US and, possibly, the rest of the world.
On our behalf, we can only echo what the FBI have already declared and urge you to stay active in the fight against ransomware. Working together, we, as the Internet community can try to curb ransomware attacks in the future. In the meanwhile, you should watch your back and not get infected! You can learn about ransomware prevention techniques on https://www.fbi.gov/news/stories/incidents-of-ransomware-on-the-rise FBI's official website. Also, you can always consult our experts on ransomware removal advice.
About the author