Google deletes Play Store apps that overcharge Android users
Android app developers are found overcharging users after they forgot to cancel app trial period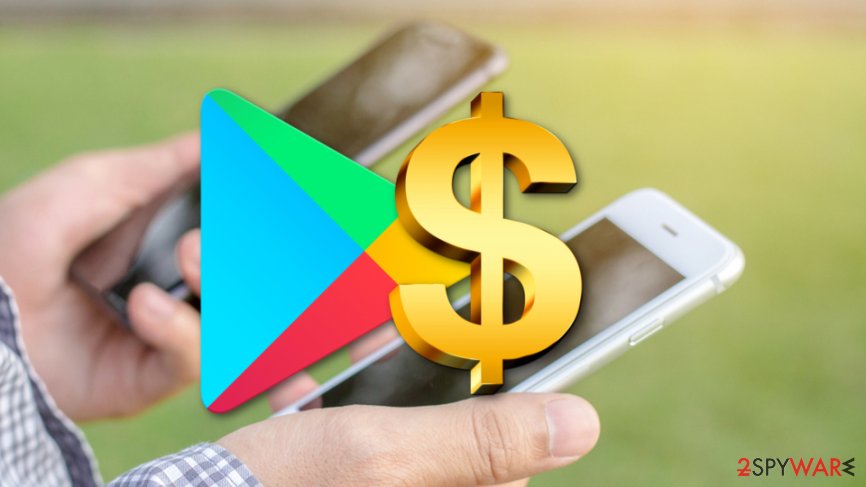 Google aimed to eliminate some applications from the Play Store[1] that have been making big revenues by charging Android users with huge fees after finding a clever loophole in the Google Play Store Privacy Policy.
These people have been urging Android app users to pay huge sums of money for even the simplest applications such as automatical calculation or barcode checkers after they forgot to cancel the app after its trial period. Normally, the trial time is given to each user for checking the app and its abilities for a particular time period, e.g. a week, month, etc. with no fee. In addition, people have the possibility of uninstalling the product if it did not seem to fit expectations.
However, according to the Google Play Store Privacy Policy, the trial needs to be stopped before the app is deleted from the device. Sadly, some developers misused this rule to mislead users into thinking that uninstalling the application itself is enough to stop the trial time automatically and have been charging them with big fees.[2]
Developers urge for an inadequate price, between $100 and $240
There are numerous Google Play Store applications for Android users that do not urge for more than a few dollars. If everyone followed these rules, the fee would have never been a concern. However, more than twenty apps that were discovered recently have been charging people with huge amounts of money after being left once the trial period stopped.
These types of apps have earned the name of "fleeceware" as they are not malware or potentially unwanted programs but still unacceptable for approach:[3]
Because these apps exist in a categorical grey area that isn't overtly malware, and isn't a potentially unwanted app (PUA), we've coined the term fleeceware, because their defining characteristic is that they overcharge users for functionality that's widely available in free or low-cost apps.
Experts from Sophos.com discovered that some Android app developers have been demanding a price between $100 and $240 for such applications as photo editing products, automatic calculators, barcode scanners, and even the well-known GIFs which can be found for free all over the Internet.[4]
Google has managed to eliminate 14 from the 24 apps for now
The accurate number of bogus applications that have been overcharging users is 24. The big giant Google has already taken down 14 Play Store apps and the other rest might still be remaining active currently.[5] However, user complains about such apps have already reached the surface:
The app has hidden subscription charges of €84 per year. I tried contacting the support team twice to get help. They ignored my E-mail both times. Do not download this app. Just pick a different one.
We urge all users to be careful while downloading particular apps from the Google Play Store and other web stores available. Always search for other users' reviews on products and carefully read the Privacy Policy, Terms of Use and other acts in order not to miss any important details.
About the author
References