Google: the number of hacked websites increased by 32% in 2016
On Monday Google published a report on the State of Website Security in 2016.[1] Unfortunately, they do not have good news and positive insights on cybersecurity trends. The company revealed that in 2016 the number of hacked accounts increased by 32% compared to 2015. Sadly, the number of attacks is expected to keep growing in 2017. Nowadays cyber criminals and hackers become better and better every single day. Thus, they find new advanced and aggressive ways to infect websites successfully. In the report, Google excluded three main techniques how websites were hacked last year and suggest webmasters pay more attention to cybersecurity. Following latest security news and trends might help to avoid possible damage.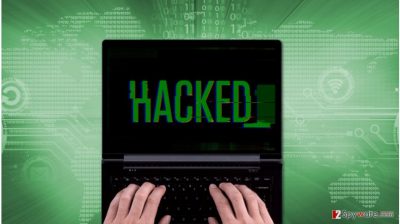 Nevertheless, Google admits that hackers became more aggressive than ever; there's a bright aspect of these worrying statistics. Administrators who verified their websites in Search Console get alerts about hacked and compromised websites. Using this channel, Google communicates with webmasters and provides all necessary information on how to fix these issues.The report reveals that "84% webmasters who do apply for reconsideration are successful in cleaning their sites." Hence, using Google help and support system has helped for the majority of infected website owners and administrators. However, there's 61% of site owners and managers that did not receive this important alert. It happened because these websites weren't verified in Search Console. Thus, the report revealed that using this service is beneficial, especially nowadays, when hackers try to infect as many Internet sites as possible.
According to Google's State of Website Security Report, cybercriminals often hack websites using similar techniques. Thus, Google excluded three main hacks that were widely used in 2016: Gibberish Hack,[2] Japanese Keywords Hack,[3] and Cloaked Keywords Hack.[4] All these hacks allowed to place ridiculous and non-sensical sentences filled with keywords in order to show up in Google search. For example, the Gibberish Hack allows creating many pages on the affected website. When a user visits it, he or she is redirected to the unknown and irrelevant domain, for instance, a pornographic website. Japanese keyword hack automatically generates text in Japanese language and has links to fake online stores. What is more, this technique also allows hackers to add themselves in the Search Console as site owners. Thus, it might cause lots of problems. Hackers also widely used Cloaked Keywords Hack to infect websites last year. This method allows generating visual and textual information that is supplemented with various links. After the hack, posts on the infected site might look similar to the original ones. Thus, this technique allows hiding malicious content insidiously.
Google advise webmasters to be prepared for the possible hacks. As we already mentioned, the number of attacks is expected to grow in 2017. Website owners and administrators are suggested to verify their sites on Search Console in order to learn about hacked site and get necessary help immediately. What is more, following the latest cyber security news and keeping Content Management System (CMS) package updated[5] also helps to reduce the risk of the hack.
About the author
References