Author - Alice Woods - 2-spyware.com
Biography of Alice Woods
Alice Woods is the News Editor at 2-spyware. She has been sharing her knowledge and research data with 2spyware readers since 2014.
Here, in 2spyware, Alice is responsible for investigating and analyzing the latest cyber threats, including ransomware viruses, tech support scams and similar malware. Mostly, she instructs users about the prevention of the recent malware and its removal techniques.
She is willing to use her expertise to help users protect themselves online and avoid dangers that are lurking on each corner of the World Wide Web. However, her experience has also been helping her to instruct people on how could they eliminate all the damage caused by potentially unwanted programs and viruses.
Obviously, Alice is not a huge fan of computer viruses. During her free time, she likes going to dance classes, visiting her friends and traveling. 
About the company Esolutions
Posts published by Alice Woods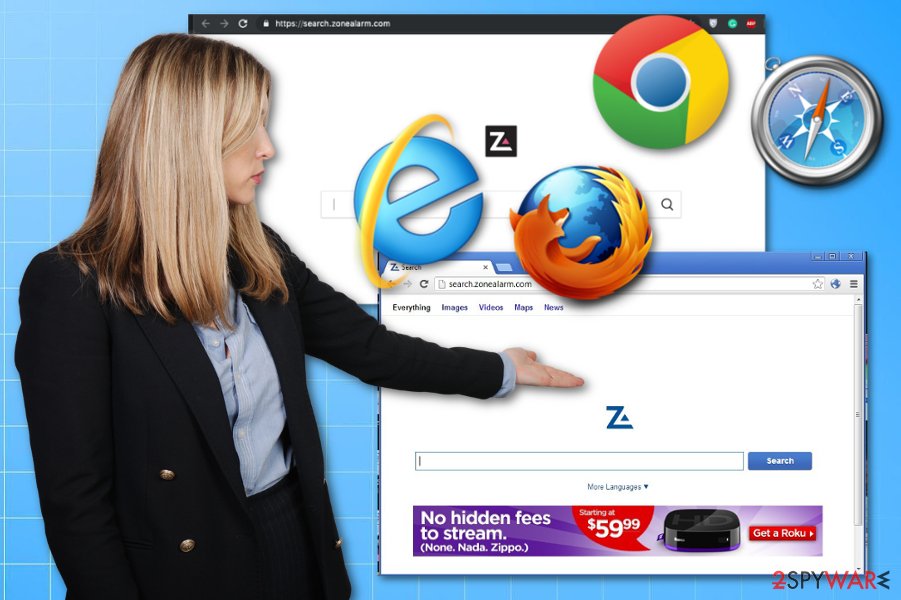 ZoneAlarm Search is the browser hijacker that installs toolbars and other in-browser content without any permission.
More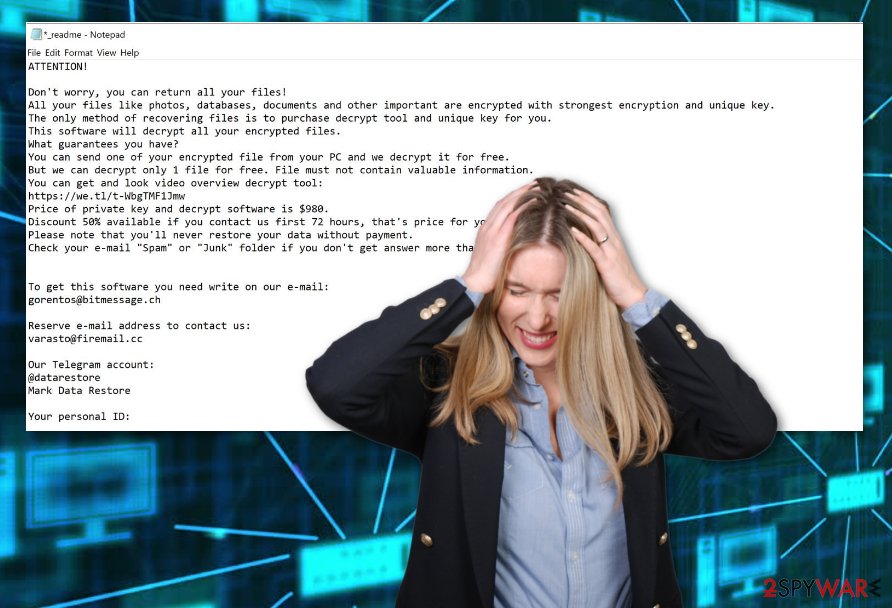 Herad ransomware - a file-encrypting threat that offers a 50% decrease for the ransom price if victims show signs of contact in 72 hours.
More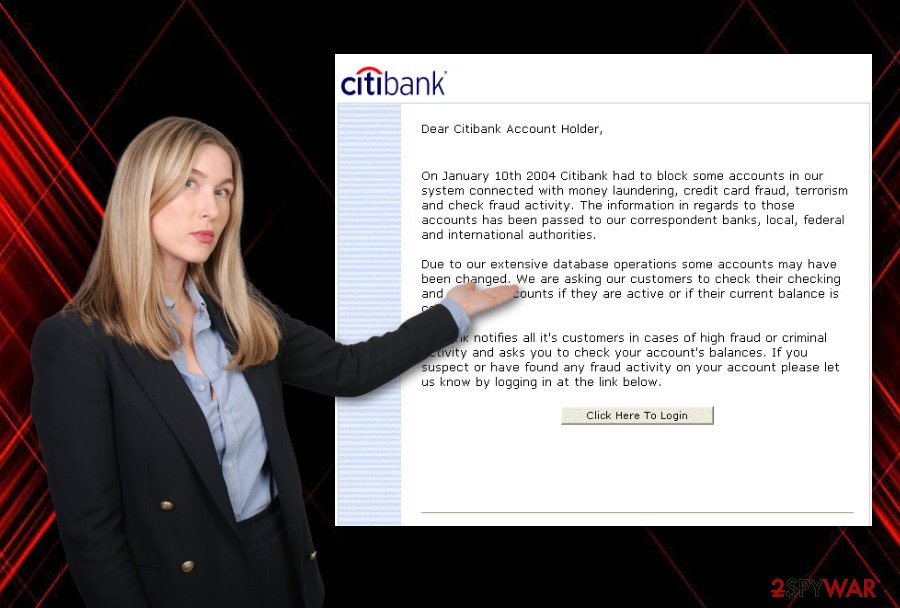 CitiBank virus - a set of phishing emails that pretend to come from the official bank but deliver Emotet malware instead.
More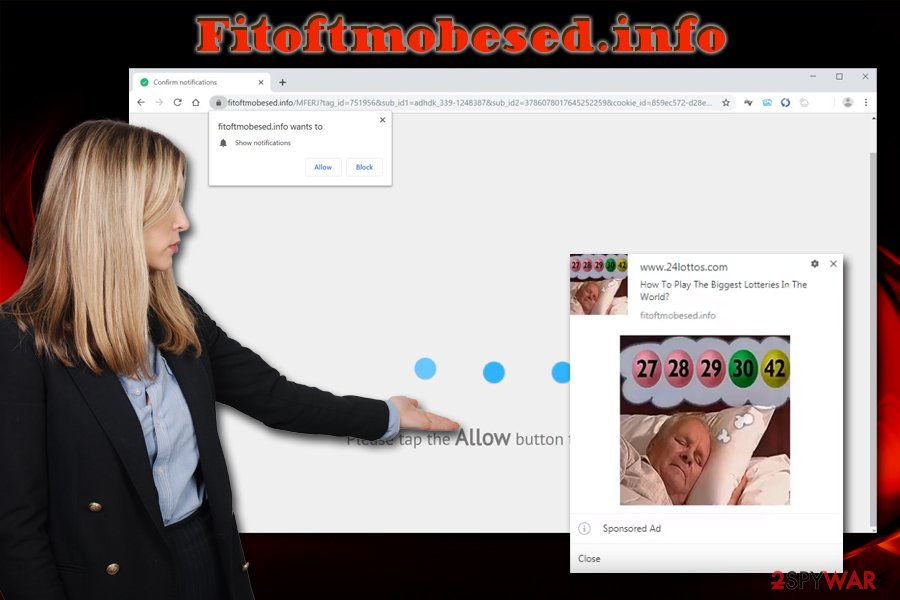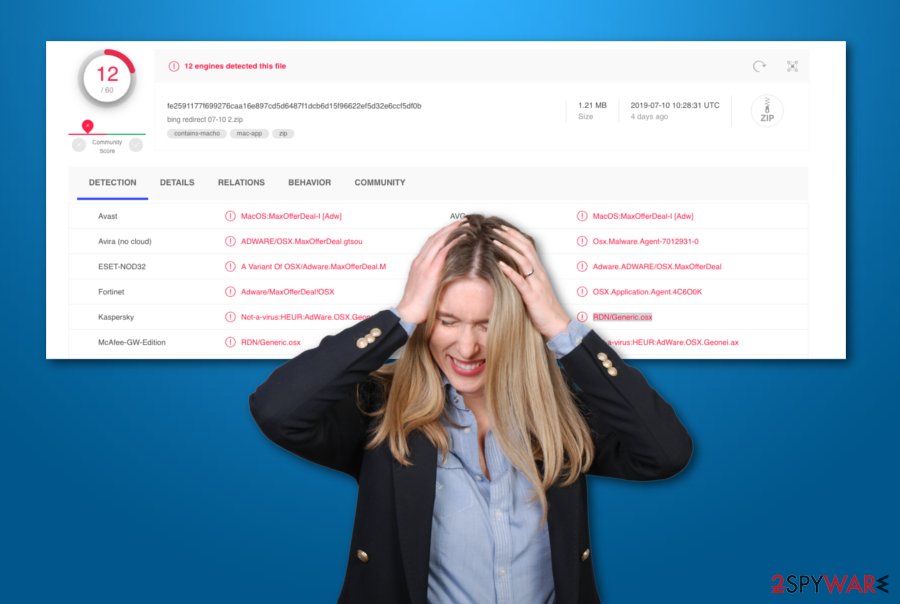 Searchbaron.com - an adware program that is detected as MacOS:MaxOfferDeal-I [Adw] by AVG.
More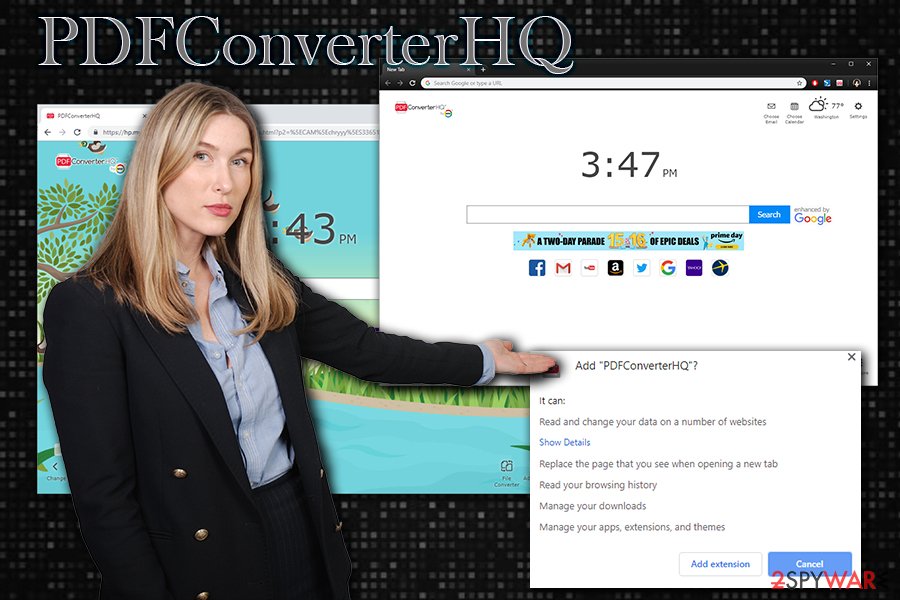 PDFConverterHQ is a browser hijacking browser plugin that sets homepage and new tab to MyWay.
More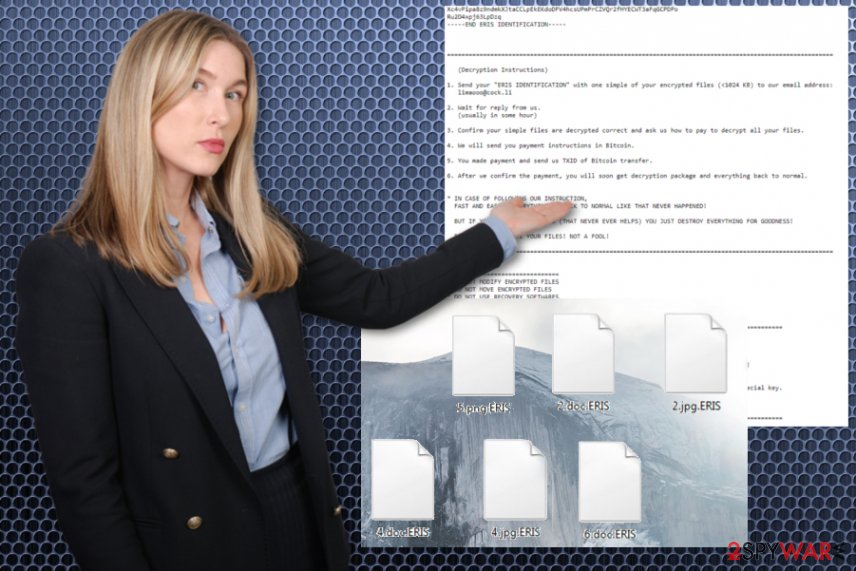 ERIS ransomware is the virus that encrypts data while using Salsa20 and RSA algorithms and requires ransom from victims.
More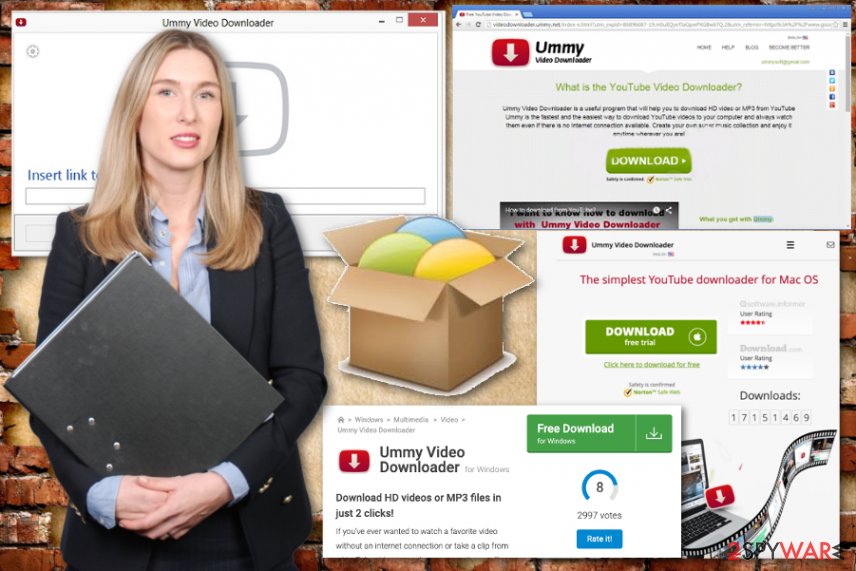 Totiteck is a browser hijacker that uses unimpressive UI but claims huge web browsing benefits.
More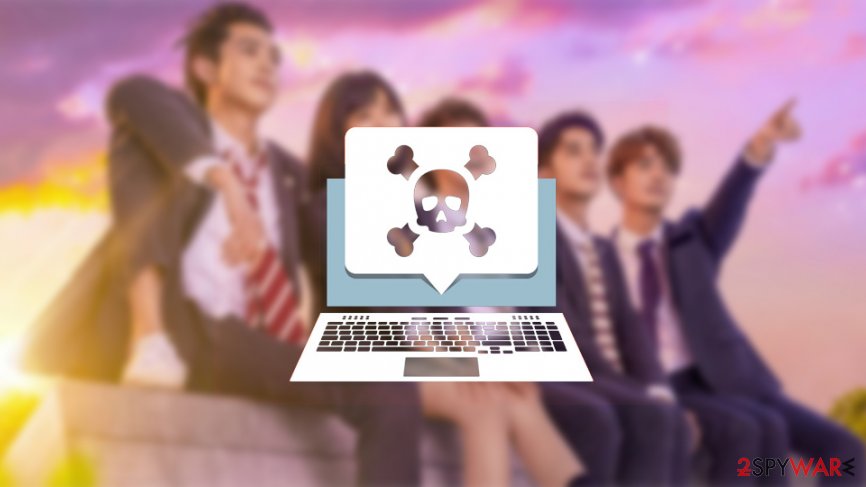 A variant of GoBot2 backdoor includes Korean victims into a DDoS botnet, allows remote code execution.
More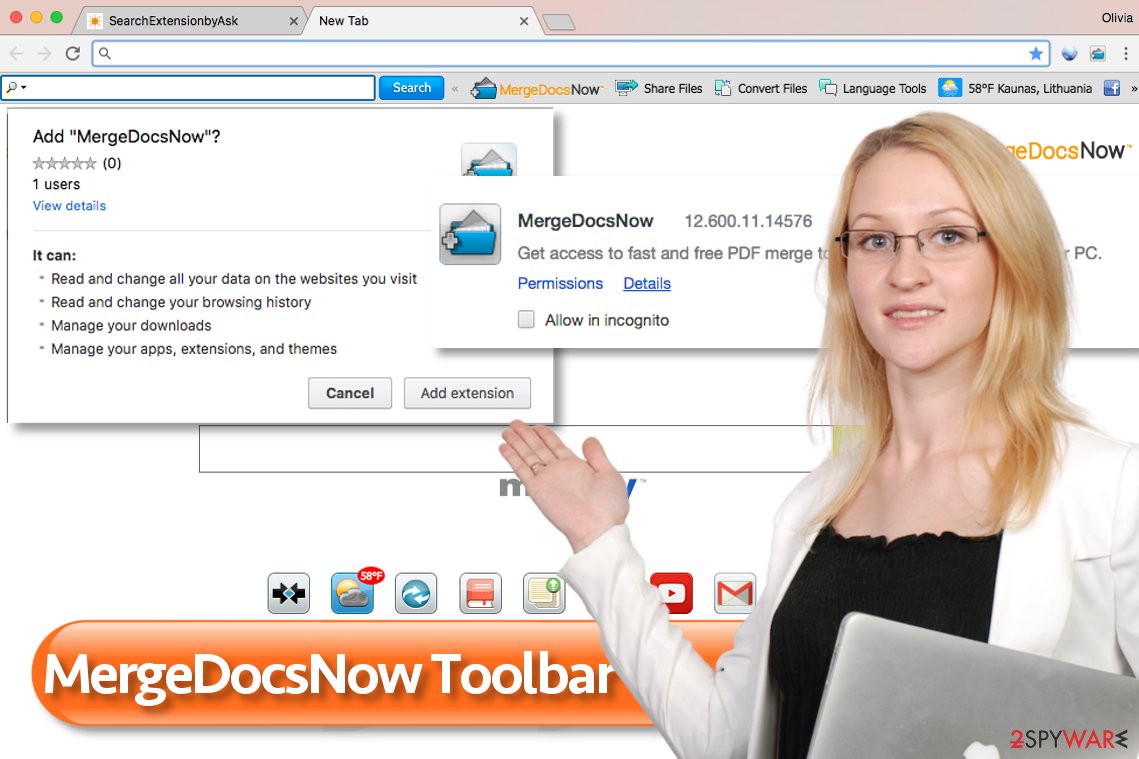 MergeDocsNow is a browser plugin designed to hijack homepage and change search engine to MyWay.
More