Author - Alice Woods - 2-spyware.com
Biography of Alice Woods
Alice Woods is the News Editor at 2-spyware. She has been sharing her knowledge and research data with 2spyware readers since 2014.
Here, in 2spyware, Alice is responsible for investigating and analyzing the latest cyber threats, including ransomware viruses, tech support scams and similar malware. Mostly, she instructs users about the prevention of the recent malware and its removal techniques.
She is willing to use her expertise to help users protect themselves online and avoid dangers that are lurking on each corner of the World Wide Web. However, her experience has also been helping her to instruct people on how could they eliminate all the damage caused by potentially unwanted programs and viruses.
Obviously, Alice is not a huge fan of computer viruses. During her free time, she likes going to dance classes, visiting her friends and traveling. 
About the company Esolutions
Posts published by Alice Woods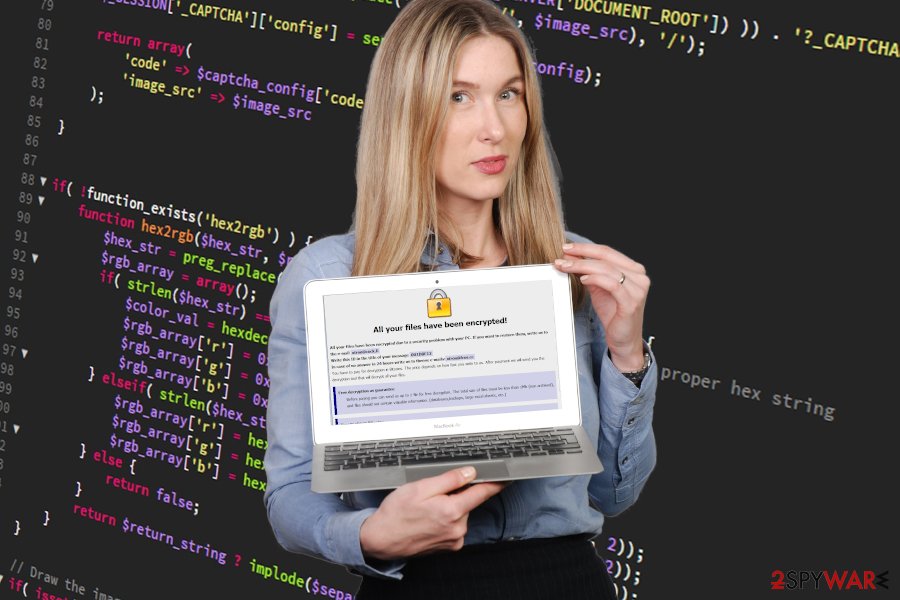 NWA ransomware is a file locking malware that uses explorer.exe as its main executable.
More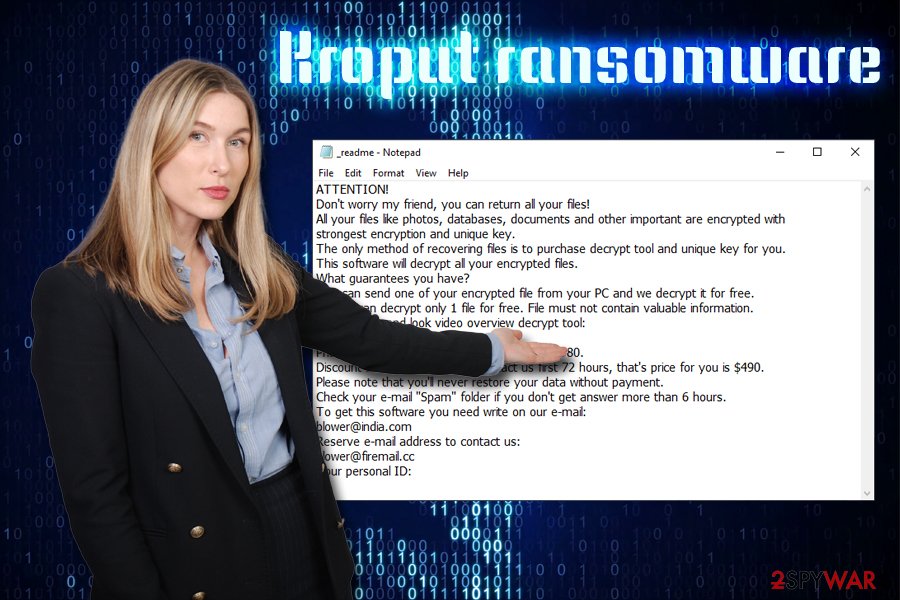 Kroput ransomware - a file-locking threat which belongs to the Djvu family and appends the .kroput extension to each file.
More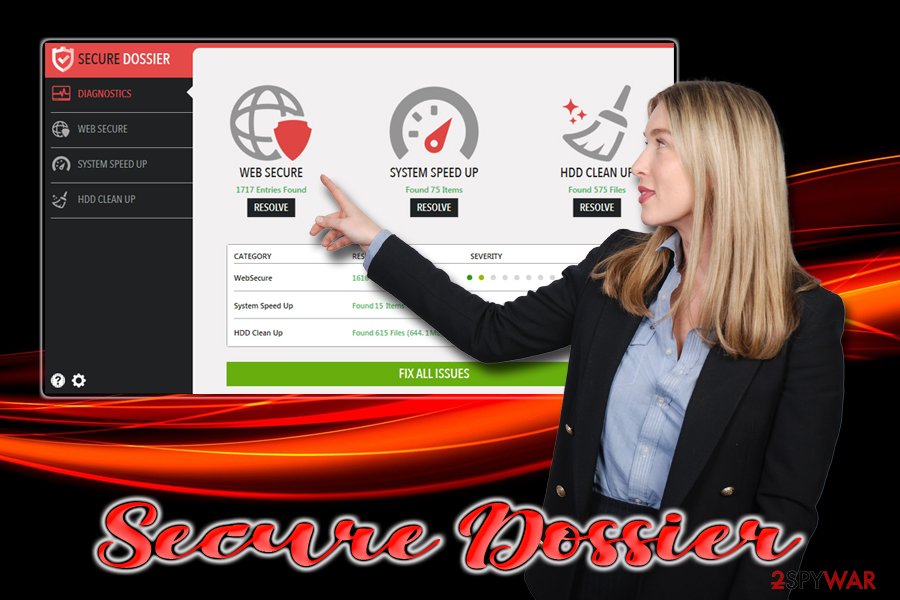 Secure Dossier is an unreliable and fake system optimizer that could cause your computer harm.
More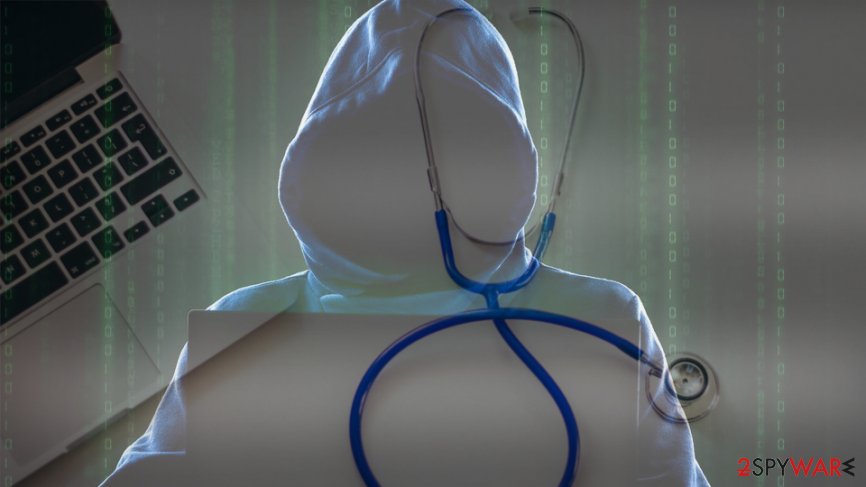 Ransomware attack at Wolverine Solutions Group leads to thousands of NOCHS patients affected.
More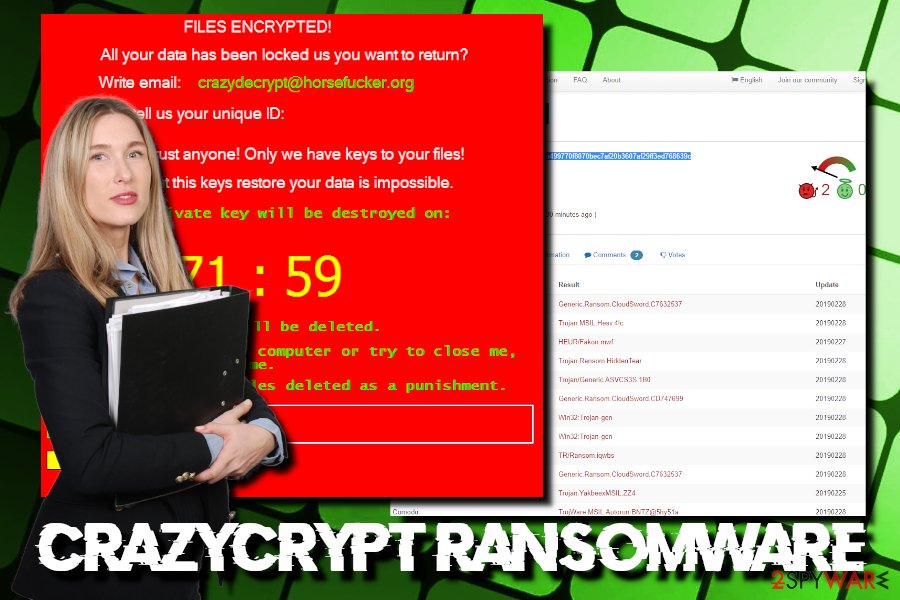 CrazyCrypt ransomware is a cryptovirus based on other threats, that releases three new versions in the span of a week.
More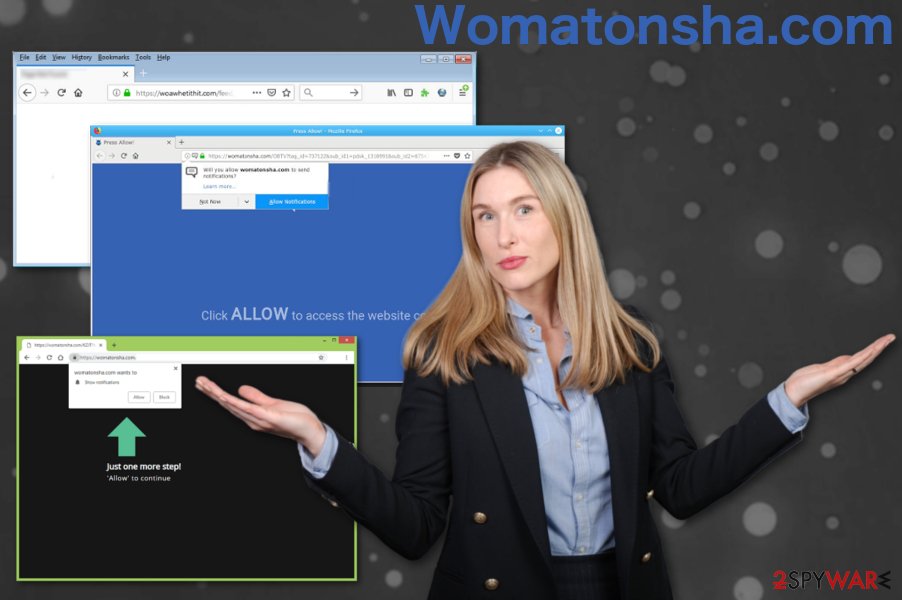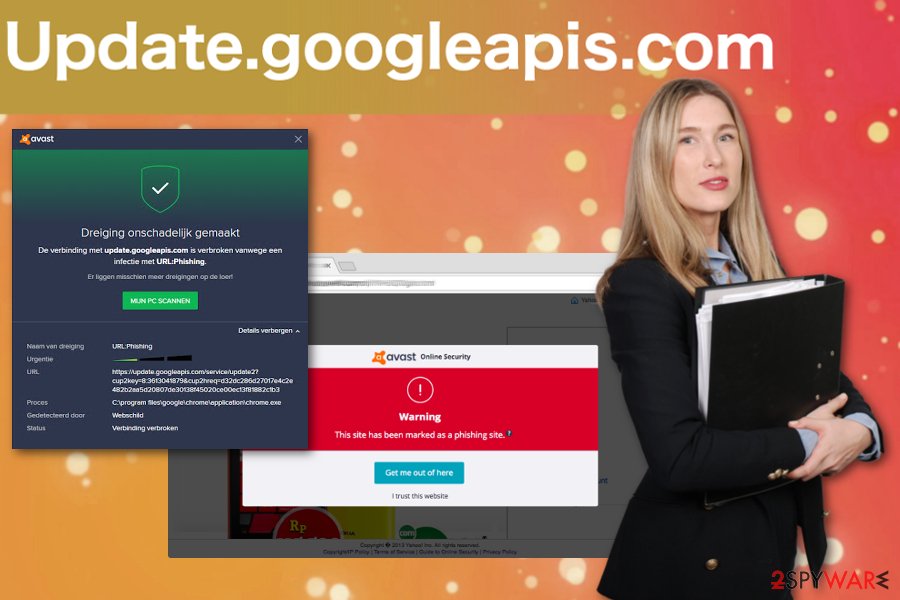 Update.googleapis.com is a Google service website that gets identified as a phishing site by AV engines.
More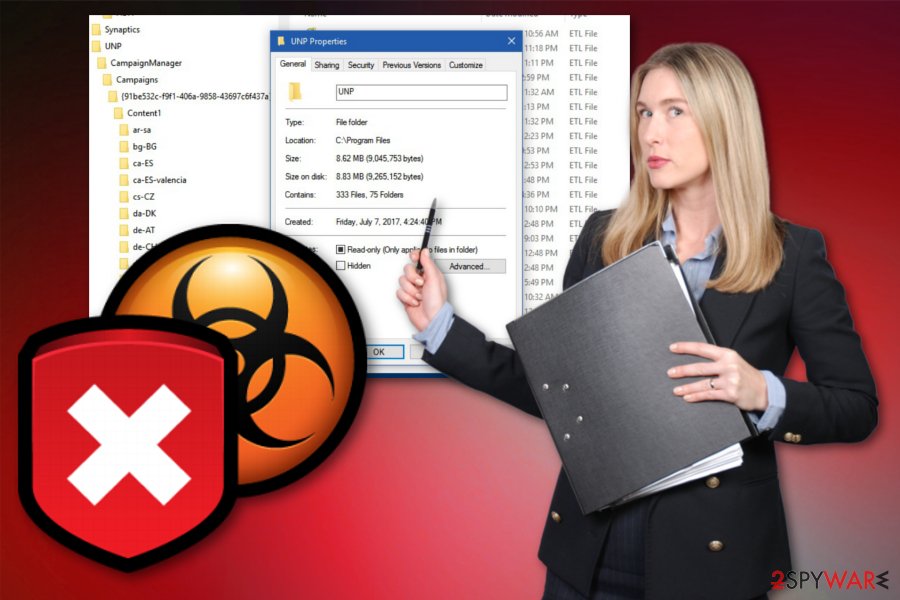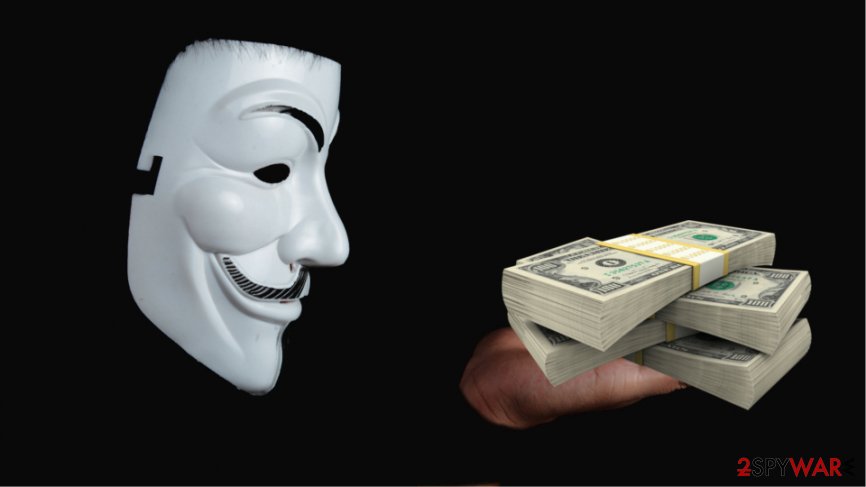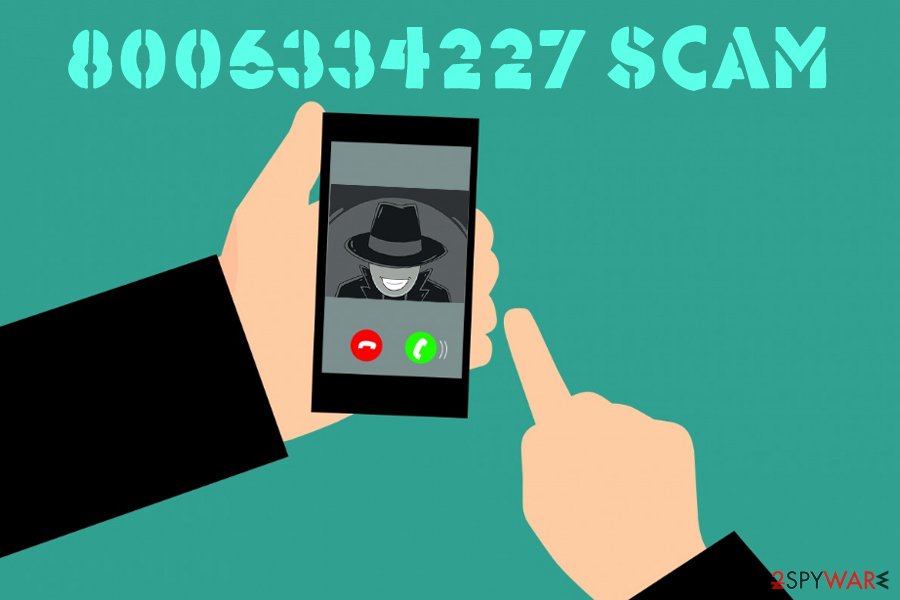 8006334227 is scam call number that uses Medicare's health insurer name in order to extort personal information.
More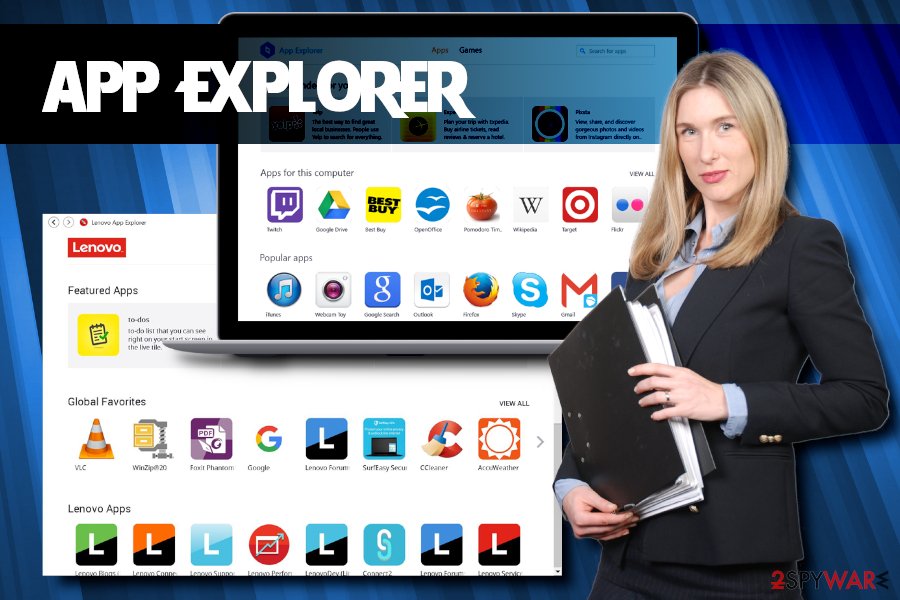 App Explorer - an application that comes as a pre-installed module on laptops from Lenovo.
More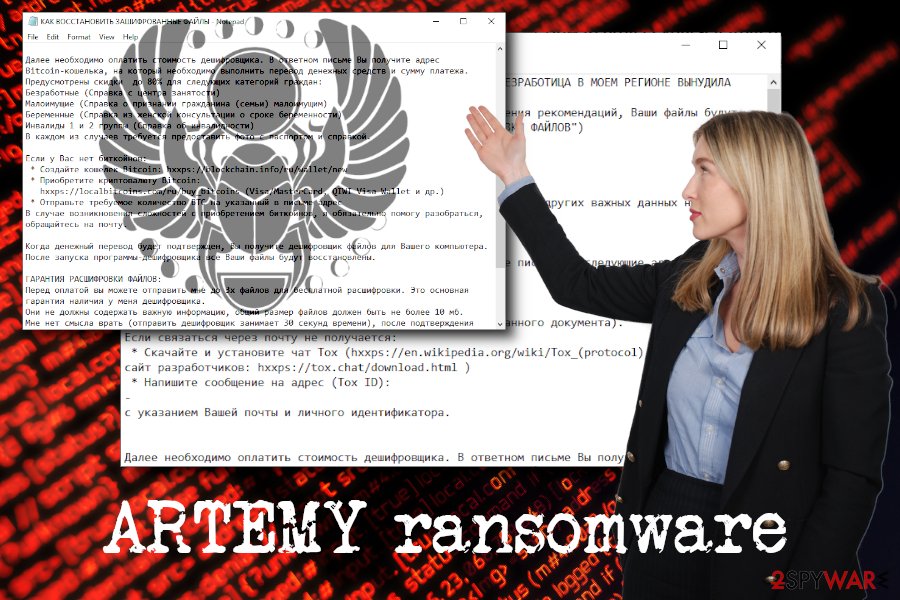 ARTEMY ransomware is a file locking malware that targets Russian users.
More