Government of Spring Hill faces ransomware attack
City's computer system was infected with ransomware via corrupted e-mail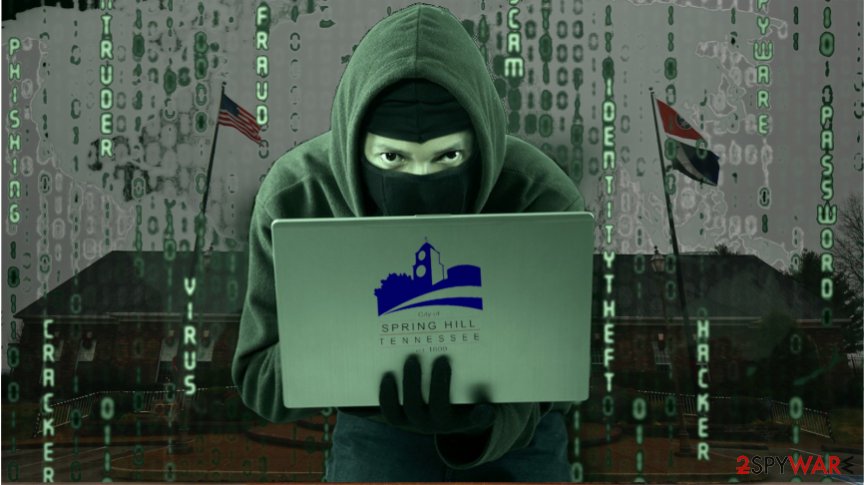 Reporters have announced about the recent cyber attack in Spring Hill city that locked the government's computer system. It seems that the employee opened an infected e-mail message containing a malicious attachment and manually installed ransomware on the network.[1]
City administrator Victor Lay confirms:
We received a ransomware attack Friday evening that ended up going in and locking our servers. It affected all of our departments, and we have been in recovery mode ever since.
It is still unknown which ransomware virus infected the system. However, all necessary files and documents are encrypted[2] with a powerful cipher and hackers insist on paying $250 000 to recover the information.
Despite that, the government of Spring Hill's city is not following the rules of attackers and employing certified IT technicians to retrieve data from backups[3]:
We're working through it. Obviously, we chose not to pay the ransom. We're working through the system and it's going to take us a few days to get things all back to normal, but we're getting there.
Residents of Spring Hill city are not able to make online payments
Since all city's servers are blocked, the administration is not able to accept or make any online payments. Thus, people who want to pay their bills or fines have to do it in person in check or cash. Also, there is a possibility to pay these fees via the night depository[4] that is located in front of the city hall.
Meanwhile, governmental authorities were forced to work in an old-fashioned way[5] to avoid further damage:
"We've now been able to, at least minimally, conduct business, although the manual system of paper and pencil seems to work pretty well against those kinds of things."
Luckily, any personal information of the residents is not stolen
Representatives of Spring Hill city say that the is no reliable information that any personal data is at risk. Therefore, the town keeps restoring corrupted servers and hopes to get back on track as soon as possible.
About the author
References