"Location off" does not stop Google from tracking its users
Google knows your location even if you choose "Location history off" option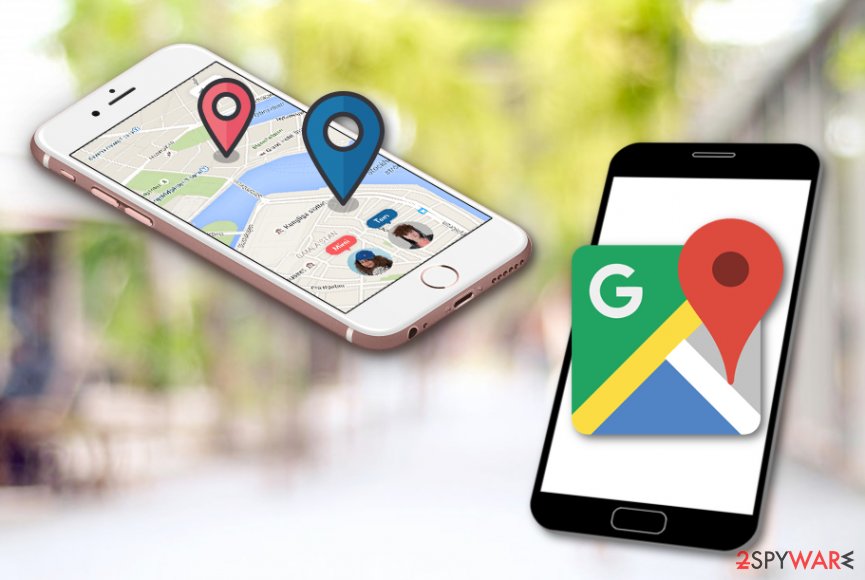 According to the research of the Associated Press, Google has the ability to track users even if the user selects "Location history off" option.[1] You should have noticed that every time you try starting a navigation app, Google asks permission for tracking your location. However, even if you decide not to allow this function, it seems that the tech giant still continues tracking you.
The research, showing that turning "Location history" off does not stop Google from storing information about your location on two billion Android and iPhone mobile devices, has been verified by researchers at Princeton University. In the meanwhile, Google states:
You can turn off Location History at any time. With Location History off, the places you go are no longer stored.
To prove the tracking, researchers performed a demonstration
For years, there have been numerous evidence showing that certain Google apps keep location data without the user's permission.[2] This time, researchers decided to demonstrate how Google tracks its users. Princeton postdoctoral researcher Gunes Acar took an Android smartphone with the "Location History" function turned off. Experts also created a map which displayed the records of all Gunes Acar's performed movements.
Surprisingly, the map showed all visited places that were captured, even if the "Location History" section was not selected. There were records showing trips to New York, Hell's Kitchen, Central Park, etc. This was just accurate evidence that Google apps still track your location no matter you have denied permission for such activity.
To stop Google from tracking you, you need to perform special steps
If you take Google's tracking a serious issue, there are special steps presented by Associated Press researchers[3] that should help you in this case. The main thing to do is turn off the "Web and App Activity" setting[4] which keeps data related to your Google account and other information that comes from Google apps. Deactivate this section and there will be no more location tracking. Also, the company will no longer be able to gather browsing-activity related details.
Stop tracking on Android devices
Click on the "Security & location" setting —-> Scroll down until you see the "Privacy" section —-> Select "Location". If you deselect this section, you will turn the location tracking for your mobile device.
Turn off tracking for iPhones
Go to "Settings" —-> click on "Privacy Location Services". When you reach this section, select "While Using" the app. If you use Google Maps, the app will no longer be able to track your location when it is turned off and not in the active mode.
Disable location data gathering on other devices
Go to myactivity.google.com which you can find in your web browser —-> choose "Activity Controls" from the menu —-> deselect "Location History" and "Web & App Activity".
About the author
References