Microsoft issues recommendations on how to solve Windows 10 Update problems
Good promotion of the Anniversary Update made thousands of Windows OS users anxious about the upcoming new edition. However, their big expectations were ruthlessly shattered by multiple installation and operation errors and problems. Needless to say, reports about a stuck update progress quickly ruined users' moods. Being aware of these occurrences users have to go through, Microsoft introduced documentation on how to tackle the problems. But the main question is – are they of any use?
The campaign of massive Windows Update distribution was already launched on August 2nd. The update is reported to have reached about 20% percent of all Windows OS owners and is still on its way to thousands of devices. However, within a couple of months, the users, who had the chance to experience the benefits of the upgraded system first, were soon highly disappointed. While some complain about not being able to proceed with the installation process, others have to deal with malfunctioning and non-responding apps and various errors informing of hard disk errors.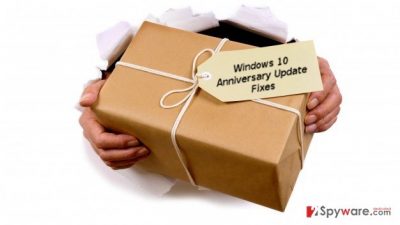 Microsoft was quick to respond and improved the update so the users who received the new build a couple of days ago would not experience the same errors. Unfortunately, there are more of new ones. IT experts usually explain the cause of such problems to be missing or damaged original ISO files. Alternatively, the incompatibility between the new edition and certain drivers is expected to be at fault as well. In order to ease users' frustration, Microsoft has issued documents and reports which would help IT experts to identify the cause of the error more easily and solve it. Despite that, some criticize the documentation to be useless as it only provides general tips for cyber engineers. While some of the errors, such as "Windows Command Processor has stopped working" or "ERROR_DISK_FULL" do not make cause identification problems for the IT professionals, other issues containing numeric codes require more thorough analysis. Microsoft remains positive that similar reports and cooperation between the users and engineers will help solve the issues quickly. Meanwhile, the update proceeds its path to Windows OS computers.
About the author