Mozilla Firefox will block tracking cookies to protect users' privacy
Mozilla is about to block tracking cookies in Firefox by default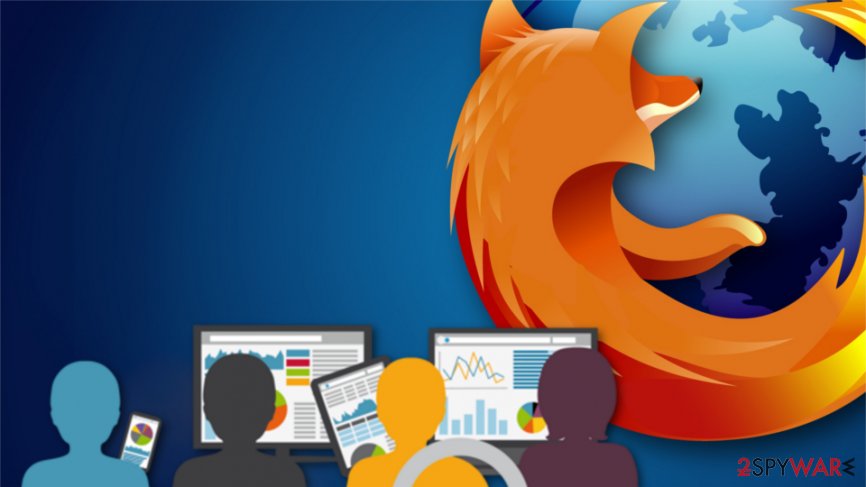 A vast of websites require web tracking to deliver e-commerce content and even draw a picture of the user's browsing habits. Even though nowadays users can manually choose whether they want to enable or disable web tracking, Mozilla is considering to block tracking cookies in Firefox by default[1].
These actions are taken in order to protect users' privacy as Nick Nguyen in the official statement explains[2]:
In the physical world, users wouldn't expect hundreds of vendors to follow them from store to store, spying on the products they look at or purchase. Users have the same expectations of privacy on the web, and yet in reality, they are tracked wherever they go.
Additionally, N. Nguyen points out that it is essential to give users a voice and the ability to choose which information they want to reveal. Likewise, Mozilla Firefox is considering to provide tools to empower users and help them manage which data they are willing to share[3]. 
Mozilla aims to improve page load performance and block cross-site tracking 
Two of the most important aims of Mozilla is to remove cross-site tracking and improve page load performance. The official report informs about the following study which encouraged to take these actions:
Tracking slows down the web. In a study by Ghostery, 55.4% of the total time required to load an average website was spent loading third-party trackers. For users on slower networks the effect can be even worse.
It is worth to mention that IT experts will be testing this new approach in September and in case of positive results Firefox 63 will start blocking slow-loading trackers by default[4]. Firefox 65 should block cookies and storage access to third-party tracking content shortly as well. 
Reducing harmful practices in Firefox
One of the reasons why Mozilla is about to make some changes in Firefox is to mitigate the harmful practices in their browser. Following the explanation that some trackers can fingerprint users. In other terms, this tactic is used to identify people by their device properties stealthily[5]. Unfortunately, users can't control it, and their privacy might be at risk. 
Furthermore, some websites have secretly embedded malicious crypto-mining scripts which allow mining digital currency once the page is opened. Such actions can not only deteriorate browsing experience but also damage the computer and operating system. Thus, future versions of Firefox will block these practices as well.
About the author
References