Natalie Cassidy and Georgia May Foote are next Fappening 2018 victims
X-rated photos are stolen from two celebrities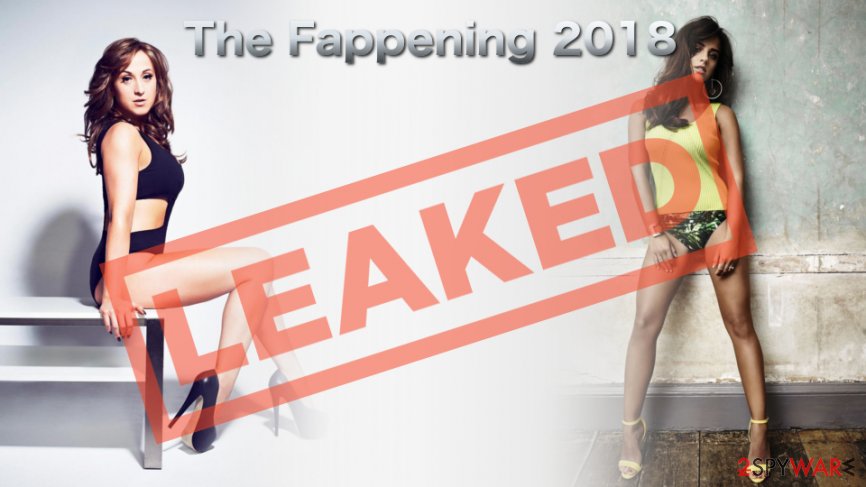 The Fappening started back in 2014 and has already involved tens of famous stars as victims. In 2017, after The Fappening 2.0 was announced, celebrities are still reporting the loss of their private photos which are later exposed on multiple adult websites.
The latest victims of the campaign are EastEnders star Natalie Cassidy and Georgia May Foote (starring in the Coronation Street) who had their explicit pictures stolen by hackers after their iCloud accounts were hacked.
According to latest reports, 44 pictures of 27-year-old Georgia have already appeared online. While the most of these photos contain the actress showering, some of the images expose her completely naked. Her representatives later announced that images were not of her.
The other victim, EastEnders celeb Natalie Cassidy, 34, was reported to lose six different photos where she is shown in her underwear in various positions. It is unclear what the position of the actress is, as she did not contact authorities about the personal data breach yet. Her agent hasn't commented on the ordeal as well.
Multiple celebrities affected by the data leak
The Fappening was first announced on August 31, 2014, when cybercriminals managed to hack iCloud accounts of multiple celebrities and then exposed over 500 intimate pictures online. The celebrities affected by this issue include Kate Upton, Jennifer Lawrence, Kirsten Dunst, Kaley Cuoco and many others.[1] The second wave of security breaches claimed X-rated images of Mikaela Hoover[2], Jorgie Porter, Blac Chyna, etc.
It is unclear whether all the pictures are real or are digitally manipulated, as many celebrities deny any involvement. However, some stars had no choice but to acknowledge the fact that images posted online by hackers were real. Jennifer Lawrence[3] went as far as claiming that the leak is a sex crime and promised to put anyone who might be distributing her intimate images behind bars.
Some people were already prosecuted for these crimes. Ryan Collins[4] from Pennsylvania was found guilty of unauthorized access to a protected computer and stealing of personal information. He was sentenced to 18 months in prison.
Nevertheless, it does not seem that the Fappening saga will stop any time soon, as more and more celebs fall victims of data breach.
Cloud back up involves certain risks
Phishing emails[5] are not only used to contaminate computers with dangerous malware but also to obtain credentials of personal accounts, including iCloud. Users typically store their pictures and videos on a remote server just to have them backed-up.
Additionally, by default, the function is enabled, so users have to manually disable it themselves if they do not want their personal files to be stored on iCloud. The Fappening breaches raised huge concerns linked to the security of cloud servers.
Hackers typically ask users to reset passwords of iCloud account on third-party servers which might look legitimate. As soon as the victim enters credentials, cybercrooks are provided with the needed information to obtain access to the cloud account.
Ways to protect yourself from phishing traps
Phishing emails might lead to personal data breach, including stolen bank account and other credentials. While you can lose your money, you can also infect your machine with ransomware and similar dangerous viruses.
Therefore, we advise users to follow these simple tips:
Use a strong password. Brute-forcing the password is not hard when it is not intricate enough. Thus, pick up a password which would contain several upper case letters mixed with numerals. A complex password will not allow cybercrooks to guess it.
Do not click on links inside emails. They might lead to malware-ridden websites which could install keyloggers on your machine. Keyloggers can track every keystroke made by the victim, extracting credentials needed for data breach.
Keep your photos private. Do not upload them to cloud or another remote server. While a regular back-up of files is highly advised, sharing personal photos might be used against you. Thus, you can disable the function by going to Settings > Accounts & Passwords > iCloud > Photos > iCloud Photo Library.
Enable two-factor authentication. If you still want to keep all your photos backed up – you can do that safely. All you have to do is enable two-factor authentication for your internet account. Once activated, the service will send you a code via the SMS or another preferred method.
About the author
References