Data Recovery Pro review, free download
Data Recovery Pro – a powerful file recovery tool that is handy for everyone
In the past two decades, the rise in technology prompted users to digitalize media – our books, photos, music, documents, videos, and other relevant data is now mostly stored on our computing devices. While it does save a lot of space and allows us to make as many memories as we want, corruption of such files might lead to devastating consequences. Also, not many are keeping regular backups, and data-destroying malware can be downloaded from the internet in just a few seconds. Luckily, tools like Data Recovery Pro are there to help in such situations.
Data Recovery Pro by ParetoLogic for Windows is an email and file recovery program which can be used to retrieve a wide variety of file types. The program is easy to understand, even to less advanced computer users, as it guides through the recovery process. Additionally, the application does not use a large number of system resources or hard drive space.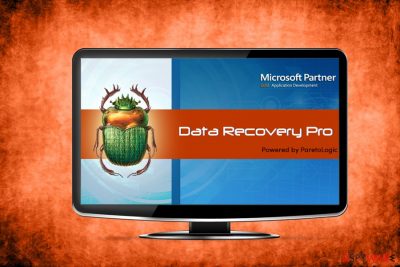 In addition to recovering files from the computer, Data Recovery Pro is also capable of restoring data from external devices, such as USB sticks, external HDDs, and MP3 players and phones. Data Recovery Pro bonus is that it also gives a possibility to recover missing songs from their iPod Shuffle, iPod Nano, and iPod Classic (iPod Touch and the iPhone are not supported).
 Data Recovery Pro scanner can be used on Windows XP and Windows Vista OS. In order to install this program and fix your computer, you should remember that Data Recovery Pro free needs 50 MB of hard disk space and should also be connected to the Internet. According to its creators, it's an essential software, which should be kept on every computer.
Installation and operation
Data Recovery Pro can be downloaded from the official website. There are The installation process is quick and straightforward, and only takes a few minutes. During the process, we encountered no errors, and the app installed quickly. Upon installation, users are asked whether or not they want to schedule a task and create start menu icon.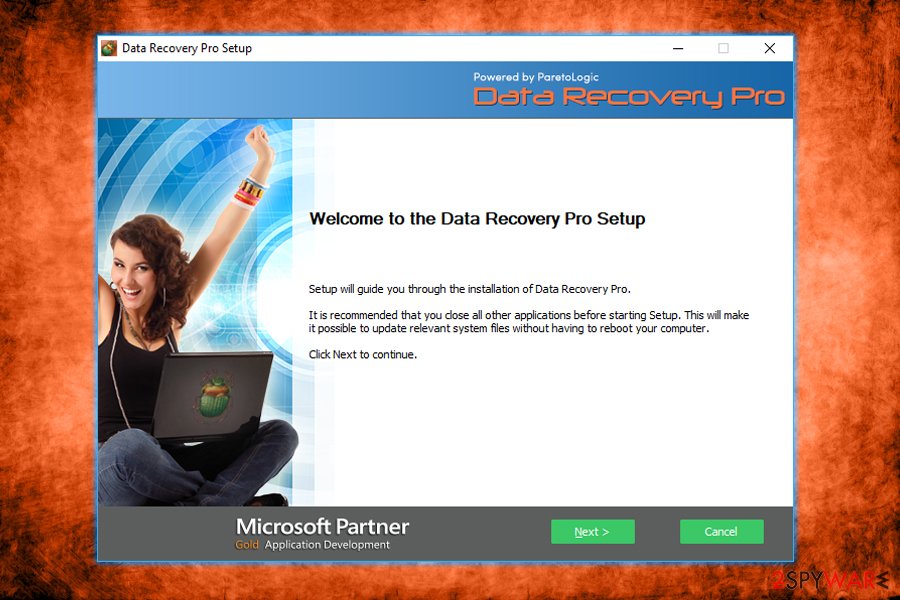 The scan can be performed in the following modes:
Quick Scan – it recovers files that are quickly recoverable and can be searched by file name or a text string;
Full Scan scans the system fully, including the external devices;
Guided Scan can help less experienced users to understand the process better;
Advanced mode allows users to filter the scan results;
Email scanner is the feature that can recover files or emails from specified or a default application;
While the quick scan takes only a few minutes (especially if you specify what you are looking for: pictures, music, etc.), the full scan might take up to two days, depending on the size of the hard drive. Therefore, be ready to leave Data Recovery Pro scanning for a while if you need to recover a large amount of data.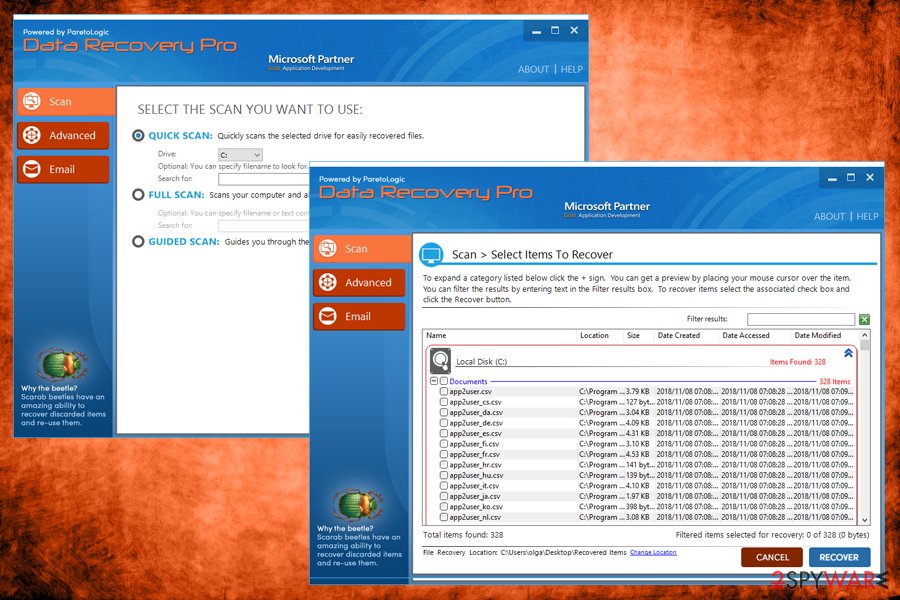 After the scan, users can view all the detected items and sort them by Name, Location, Size, Date Created, Date Created, Date Accessed and Date Modified. Additionally, Data Recovery Pro allows users to preview found files (although this feature does not work for all files).
Next, users can select which files they prefer to recover (or mark them all) and press Recover. This will save files in a predetermined folder. However, before they can complete this action, users have to register on the official website and purchase the product.
A single license costs $49.97, although users have a few options to save by buying licenses for several computers at once. Did not like it? No problem, because ParetoLogic offers 90-day money-back guarantee.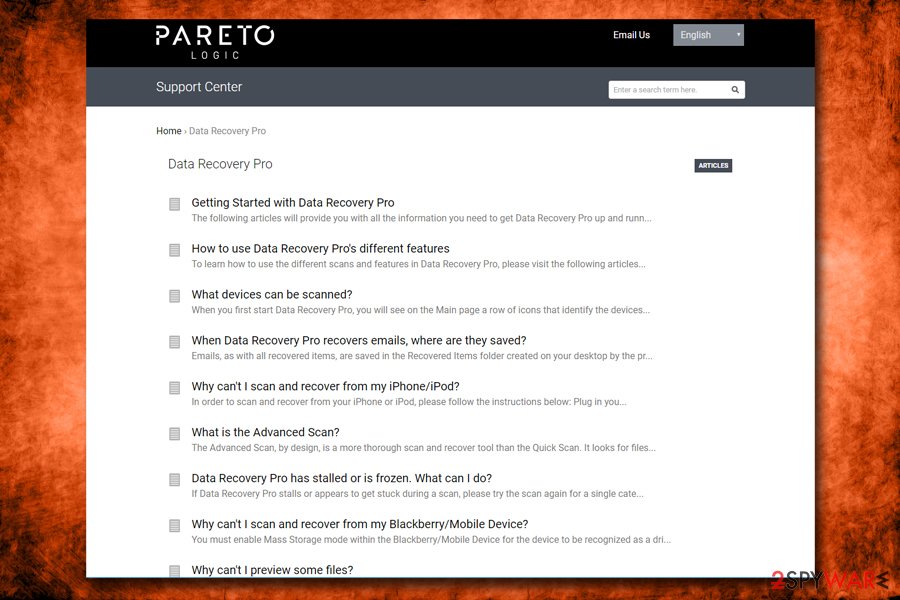 So, why should I download Data Recovery Pro?
Data Recovery Pro is an easy-to-use program, which can help PC users to find and recover their files. It doesn't take much space and doesn't conflict with other programs. To sum up, if you do not store data backups, it is essential to install an application that could recover your files with just a few clicks. 
About the author
Reviews in other languages