PC optimization tools are programs designed to solve specific system, storage and general performance issues to improve the quality of daily computer use. "It protects your privacy and makes your computer faster and more secure!"; "Provides an easy step-by-step process to help you remove the garbage clogging up your computer"; "It frees disk space, fixes errors and ensures steady performance." These are just a few of the quotes taken from the sites promoting PC optimizers. However, there are numerous programs that offer similar services, so how do you tell which ones are really worth installing and which are just a waste of space?
In the following sections, we will discuss what types of computer optimization programs there are, how can they benefit your system as well as how they differ from antivirus utilities. Later on, we will also talk about corrupt PC optimizers, what are the risks of keeping them on the computer and provide some useful tips on how to recognize a malicious optimization tool.
Types of PC optimizers and their functionality
As we have already mentioned, there are optimizers for almost every problem that might arise while using the computer. Other PC maintenance utilities simply tune-up the system for a smoother performance. It is interesting that such utilities often receive a lot of critique online. Google's top search results provide articles in which most of the optimization utilities are deemed as useless and performance-reducing. Nevertheless, there are several categories of these tools that stand out, and even some computer experts recommend obtaining them:
PC Cleaners. This software is created with an intention to boost your computer's performance by getting rid of the unnecessary system components. These components may include old, damaged junk files, cached data, Internet history, cookies, trashed documents, etc. Some part of experienced computer users may claim such utilities being useless because the cleanup of the mentioned components can be carried out manually, but for the average user, it is much more convenient to have an automatic utility that has it all. So, instead of searching for the root of the problem yourself, you can tune-up your system in just a couple of clicks.
Memory optimizers. These utilities will be your best friends if you often lack just that little bit of storage on your hard drive. Memory optimizers are often combined with defragmentations tools which collect the scattered system files and sort them out, significantly improving your system performance and speeding up your drive. Of course, operating systems often have in-built defragmentation functions which can and should be used regularly. But in case you need some extra help setting up your system, there are some third-party run-tools you can rely on. Remember, there are plenty of scammers out there who offer fake memory boosters, so you have to be careful to choose a reliable utility which would improve your computer instead of rigging it.
Full security suites. If you obtained an optimization tool for each individual function on your computer, soon you would have no space to store your personal documents. You might be thinking, wouldn't it be more convenient to have one tool that combines all the functions and provides an all-inclusive service? Well, program developers had the same idea and came up with suites that feature both, the system optimization and security features. Usually, these utilities offer a multitude of different functions, including the already mentioned PC cleaners, memory optimizers, not to leave out the antivirus filters as well. A quick and comprehensive management of these programs make them rather popular among the regular computer users, though professionals suggest that a more efficient result can be achieved by keeping the antivirus utilities and system maintenance separate.
PC optimization software vs. antivirus
Since we have already touched upon the topic of computer's security, we should also discuss the relationship between the antiviruses and the PC optimization tools. Looking at them separately, it is not difficult to see a lot of similarities between the two. Both of these types of programs are meant to diminish the system's vulnerabilities in order to protect it from the potential security breaches. As mentioned in the previous section, there are utilities that combine both of these computer maintenance solutions.
Nevertheless, it is also understandable where the critique these utilities receive comes from. Such software blocks often take up a lot of the drive space, use most of the CPU and affects the system performance when run. Paradoxically, performance issues make the system more vulnerable. Besides, antivirus utilities are the so-called working programs, so they have to be running at all times, while system optimization can be carried out occasionally. This can be easily solved by keeping a couple of utilities that would supplement one another and could be used when needed.
Fake PC optimizers:
We have mentioned the negative feedback system optimization tools receive from the tech community. Let us look at the origins of this mistrust in more detail.
Though some PC optimization tools really improve the system's performance, there are numerous fake programs that are designed for some completely different purposes. Mostly, these utilities have their own official websites where they are promoted identically to the legitimate programs, so it is virtually impossible to tell whether these tools are really reliable. The true colors of these programs show up after they are installed on the computer. It may suddenly turn out that your system's condition is "critical", and the pushy notifications about it will really make it believable. Most of the time, though, there is nothing wrong with the computer apart from the rogue optimization tool that is actually making all the fuss. The developers of these deceptive programs often frighten the users into purchasing the full versions of the non-existent or barely functional utilities, making a real fortune. To avoid obtaining such corrupt programs, always make sure you read through the user feedback about the software you are planning to install on your computer, or consult security experts.
To conclude, we should note that system optimization tools can assist you in your day-to-day computer use but relying on them to fix all the issues or even raise your system from the dead is a rather far-fetched expectation. So we suggest carefully evaluating and selecting what PC optimization utilities could really have a positive impact your system and choose only the reliable tools for the job.
Latest Software Reviews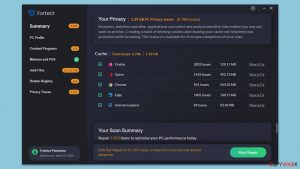 Fortect – a comprehensive system repair utility that leaves computer troubles behind.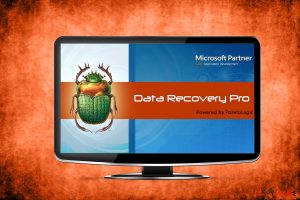 Data Recovery Pro – a powerful file recovery tool that is handy for everyone.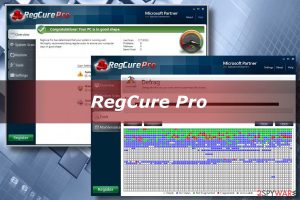 Update: RegCure Pro Registry Cleaner by ParetoLogic has been discontinued.
Information updated: 2017-05-11