Russia hacked Winter Olympics and put the blame on North Korea
Russians were behind the cyber attack during 2018 Winter Olympics opening ceremony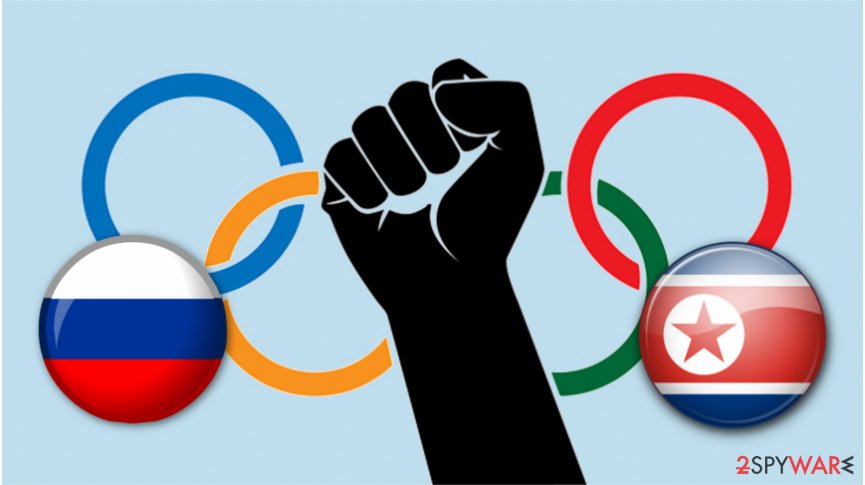 Finally, IT experts confirm that Russia is responsible for the disruption of 2018 Pyeongchang Olympics opening ceremony. During the attack, servers were temporarily paralyzed, monitors were shut down as well as the official website and the Wi-Fi. As a result, many people were unable to print the tickets for the event leading to empty seats[1]. 
Officials from US intelligence community say that GRU, also known as Russia's Main Intelligence Directorate, managed to hack approximately 300 computers and injected the malware which disrupted the routers[2]. Fortunately, none of the contests or contestants were affected. 
However, Russian spies (well-known as Fancy Bear group) tried to cover their traces by using North Korean IP addresses as well as other tactics for disguise[3]. They have accessed the North Korean routers in January and distributed the malware exactly on the day of the opening ceremony.
Experts speculate that the attack was a response to the ban on Russian athletes
The Russian team was banned from 2018 Winter Olympics due to a doping scheme which was used to cheat in the previous competitions. Likewise, none of the Russian officials were allowed to attend the games as well as the athletes who were permitted to compete had to deal with several restrictions.
Even though they were marked as Olympic Athletes from Russia, they were neither allowed to show the Russian flag on their costumes nor to sing and pay their country's hymn if they have won the medals[4]. Experts believe it might be a strong reason to take violent measures as a response.
However, Russian foreign ministry claims that they were aware that there might be attempts to blame Russian for the cyber attack:
We know that Western media are planning pseudo-investigations on the theme of 'Russian fingerprints' in hacking attacks on information resources related to the hosting of the Winter Olympic Games in the Republic of Korea. Of course, no evidence will be presented to the world.
Russia might be following the pattern of previous hacking attacks
Unfortunately, GRU is well-known for cyber attacks during the previous games, like 2016 Summer Olympics. They have hacked into the database of famous athletes' medical records. It included the drug tests of U.S athletes, such as Simone Biles and Serena Williams[5].
Experts say that it was a payback for banning almost every Russian athlete from 2016 Olympics since the investigation uncovered a massive government-run doping scheme. Likewise, 2018 Olympic Games might not be an exception.
About the author
References