Spotify says sorry for its new and controversial privacy policy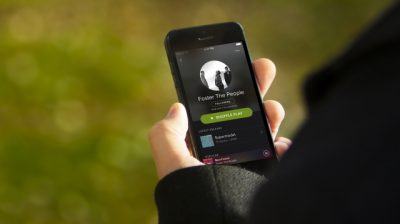 It has been revealed that the new policy of Spotify enables them to collect information like your location, get your photos and even go through your contacts. What is more, it might even transfer some of the information you provide to third parties.
However, Spotify, which has 75 million users, has issued a blog post apologizing and justifying the new policy.
In this post, the CEO of Spotify Daniel Ek claims that this policy "caused a lot of confusion about what kind of information we access and what we do with it" and apologizes for that.
One of the new features in question is Spotify Running. This feature employs GPS in order to check your running pace and choose the songs to play that would match it.
Another of the features that has raised the suspicion is Discover Weekly which generates a weekly playlist which is based on your taste. However, in order to see what you like, it might use some information from your smartphone.
Ek claims that it is up to you whether to share this information. He states that your explicit permission will be required in order to access this type of data. He also adds that this sort of information will be used only for your own benefit, namely to customize your experience on Spotify.
It has been announced that this new policy encompasses a lot of aspects but it has been said that during the upcoming weeks it will be renewed in order to amend some of its clauses that have been bothering the users. He confirmed that users' concerns will be addressed.
In the policy it is stated that "With your permission, we may collect information stored on your mobile device, such as contacts, photos, or media files." There is also a clause claiming that "We may also collect information about your location based on, for example, your phone's GPS location or other forms of locating mobile devices (e.g., Bluetooth). We may also collect sensor data (e.g., data about the speed of your movements, such as whether you are running, walking, or in transit)."
As regards Facebook, Spotify is interested in collecting and storing some of the information you post on Facebook. The said information will include "your username … and other information that may be available on or through your Facebook account, including your name, profile picture, country, hometown, e-mail address, date of birth, gender, friends' names and profile pictures and networks."
Ek defends the policy saying that your information shared with third parties would be "de-identified".
However, if you do not like these conditions, your options are scarce. You may go to your profile and disable sharing by unticking the box saying "Yes, share my information with third parties." Yet if you do not like Spotify checking your phone and tracking your location, you can only disable your account.
About the author
Read in other languages