The Fappening 2018: Charissa Thompson's nudes leaked via iCloud hack
Sports host Charissa Thompson confirms that her nude photos were stolen during the iCloud breach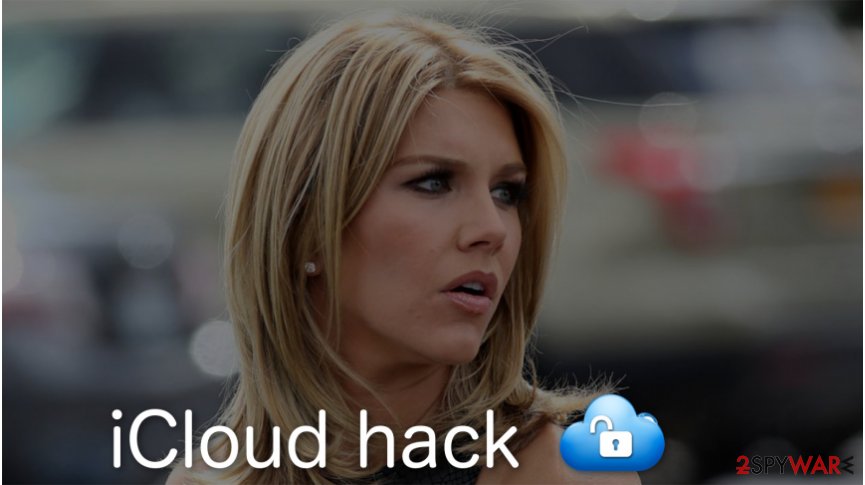 On Thursday, a 35-year-old Fox sports host, Charissa Thompson, confirms that her private photographs which included nudity were stolen from the iCloud[1]. After the attack, criminals uploaded the photos on the website which has been previously used to distribute nudes of other Hollywood celebrities as well. 
Apple devices automatically upload photographs to the cloud for backup purposes. Even though people can disable this function, many find it useful to avoid data loss. However, by compromising the credentials, cybercriminals can access the information stored in the iCloud[2]. 
Charissa Thomson is the first victim in the Fappening 2018 scandal (also known as Celebgate). Although, there are over 100 celebrities which were attacked the same way as the well-known sports host, including Jennifer Lawrence, Kate Upton, Kirsten Dunst, Mary Elizabeth Winstead, Miley Cyrus and many others. 
Currently, there is no reliable information to confirm particularly how the criminals managed to breach cloud computing services. However, experts believe that they have created fake iCloud login website which looks incredibly similar to the official one. Once the victim enters personal details, they are instantly transferred to the attackers and used to hack into the cloud.
Thompson's attorney has managed to pull out the nudes 
Charissa has employed a law firm Lavely & Singer to help her remove the photographs from the sites. Her lawyer, Andrew Brettler points out the following[3]:
We're working with [the Los Angeles District Attorney] hand-in-hand. I think that it's important that the responsible individual or individuals are held accountable for this because it's a disgusting invasion of my client's privacy rights.
Fortunately, he has managed to extract the nudes from the first websites which have posted it. However, C. Thompson aims to track down the cybercriminals and take every appropriate step to seek justice. It is confirmed that the Los Angeles District Attorney's office has received the case for investigation[4].
Photos have been published without our client's authorization, permission, or consent, and in blatant violation of her privacy rights as well as U.S. copyright laws," the lawyer added.
FBI has already caught 4 people responsible for the Fappening attack in 2014
According to the news, FBI has caught four suspects for stealing and releasing private photographs of A-level celebrities. One of them is George Garofano (26) who has already pleaded guilty to unauthorized access to the computer[5]. However, he denies releasing the photos on the Internet. 
Other arrested criminals are Ryan Collins (36), Edward Majerczy (29), and Emilio Herrera (32). All of the caught criminals are sentenced from 9 to 18 months in federal prison, or waiting for the sentencing. 
Experts say that the attacker was using phishing emails and has collected over 250 credentials to hack into Apple iCloud accounts. The letters were designed to impersonate Apple Security Department to lure people into giving their personal details. Following the breach, G. Garofano has traded the obtained photos, logins, and passwords with others.
About the author
References
Read in other languages