The Fappening 2018 continues: Blac Chyna sex tape was leaked
American model and entrepreneur Blac Chyna became another victim of fappening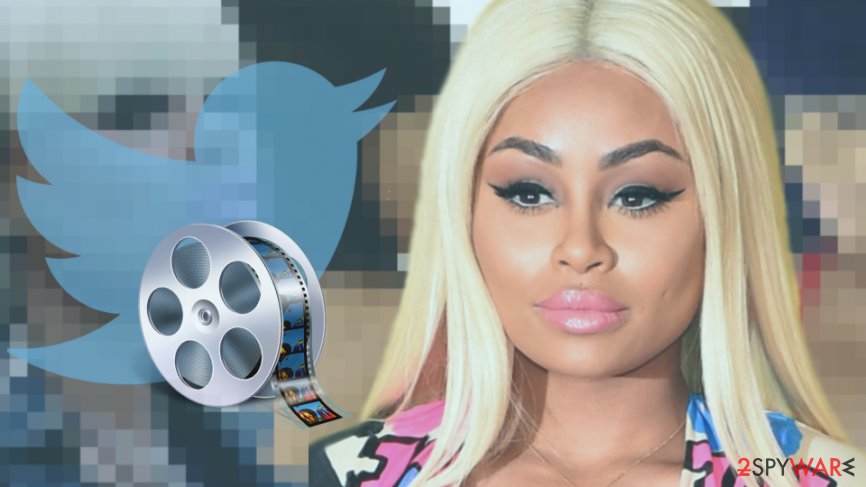 Blac Chyna, whose real name is Angela Renée White, ended up in a compromising situation a couple of days ago. Her sex tape was published on Twitter. Police are currently investigating the issue in order to find out who is responsible for the leak.[1]
It's still unknown whether the personal video was stolen during the iCould leak or it's a "revenge porn," as the lawyers assume. However, the truth whether it was a job of cyber criminals or not will be revealed only after the investigation.
Meanwhile, it was assumed that Chyna's ex-boyfriend Mechie[2] or the celebrity herself might have leaked the video. However, both Mechie and Chyna declines these assumptions. It is reported that the sex tape was taken last summer with woman's phone and no one else has access to the video apart her. 
However, she did not report about stolen or hacked phone. Additionally, any other photographies or videos were leaked. Thus, how private video became public remains a mystery. Nevertheless, the uploaded video was removed; its copies might be continued spreading online. Such activities are nearly impossible to stop.
The list of the Fappening victims continues growing in 2018
The Fappening saga,[3] or Celebgate, started in 2014 when a celebrity iCloud hack occurred. Back then, hundreds of private celebrities and actors photos were leaked and published online. Thus, Blac Chyna might be one of the latest victims.
Earlier this year, sports host Carissa Thompson confirmed about her nudes were stolen during Could hack. Another victim was actress Faye Brookes who plays a role in the soap opera "Coronation Street." Her phone was hacked a couple of times, and law enforcement already started the investigation.
One of the latest victims of the fappening 2018 was Mikaela Hoover, [4]the actress from "Guardians of the Galaxy." She lost about 40.000 private pictures and videos; more than a hundred were posted online. Unfortunately, some of them included nudes.
During the past couple of years, around hundred of celebrities suffered from a private photo or video leak, including Anne Hathaway, Miley Cyrus, Kendal Jenner, and many more. Despite the fact that four people were arrested for the first Fappening cases, these attacks towards actresses, singers, and other popular women continue.
Anyone can get their private photos or videos leaked
The Fappening seems to be a problem of the famous people. However, hackers can steal pictures and videos stored on iCloud[5] or other cloud storages from anyone. Data breaches are growing, and criminals can post anyone's photos online or even blackmail into paying the money to keep them unpublished.
Security specialists recommend following these security tips in order not to get your private pictures leaked:
secure iCloud, Google pictures or other cloud storage account with a strong password;
set strong and unique passwords for all your social media, email and other accounts;
do not use the same password for different accounts;
be careful with the content you share online, meaning do not post any "too personal" pictures or videos that can be copied and used against you;
do not share personal or delicate content if you are not hundred percent sure if you can trust them;
update security software, programs and operating system of your devices to avoid hacks.
About the author
References