The Fappening 2018: Peter Andre and wife Emily are the latest victims
Private photos of Peter Andre and his wife Emily have been leaked in the Fappening 2018 scandal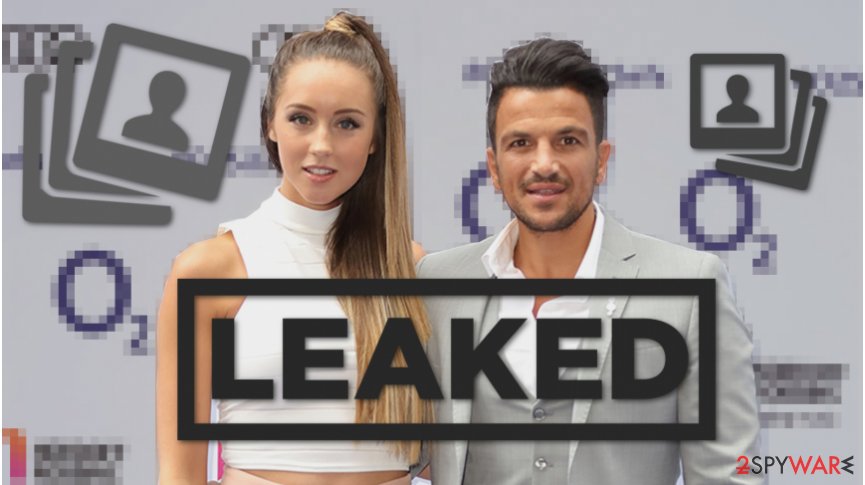 Unfortunately, the Fappening 2018 continues and the latest victims have become Peter Andre and Emily MacDonagh[1]. The iCould account of the couple has been hacked, and cybercriminals managed to steal three private photographs. Currently, there is no reliable information how crooks managed to get the access to the could.
However, experts think that they used the same credential phishing techniques as in previous Fappening 2018 attacks. It is believed that criminals hacked Peter's and his wife's iCloud by sending fake emails urging to reset their password and redirecting to third-party servers via indicated link.[2]
Once the targeted victims enter their credentials on the page which looks completely legitimate, their sensitive data is sent directly to the hackers who now can access iCloud account. Similar to that Harry Potter's star, Emma Watson, became the victim of the Fappening 2018 series as well.[3] 
Hackers managed to steal three personal photographs from an iCloud storage
Since no one wants the details of their intimate life to be exposed, Peter Andre and his wife Emily refused to comment on the potential investigation. It is not sure whether the couple will contact law enforcement to investigate the breach and convict the criminals who are responsible. 
According to the latest reports, crooks uploaded three photographs of the couple. The first one is where Peter's wife is undressing while the second shows the couple cuddling in the bed. The final photo is Emily's selfie where she is posing in their bedroom[4].
Additionally, there is not enough information to confirm if the website where the intimate photos of Peter Andre and Emily were published was asked to remove them from the web. Although, it is evident that the couple is very upset that someone hacker their iCloud and shared private moments of their life with everyone[5]. 
Learn how to identify phishing attempts
Peter Andre and Emily MacDonagh are not the first and not the last victims of the Fappening 2018 series if people continue to act recklessly online. Since criminals employ phishing techniques to hack into iCloud accounts, we have prepared a short guide on how to protect your credentials:
Do not open emails or attachments from companies you do not recognize having business with;
Check the email address of the sender before opening the letter to make sure that it is legitimate;
Set two-factor authentication on your account.
About the author
References
Read in other languages
El Fappening 2018: Peter Andre y su mujer Emily son las últimas víctimas