The popular Pokemon Go and its issues with privacy
Augmented-reality games are still relatively new to the gaming industry, but they are always guaranteed to receive major interest from the users. After its release in the beginning of July, Pokemon Go by Nintendo and Niantic has already accumulated over 7.5 million downloads in the US alone. Meanwhile, devoted Pokemon fans and other gamers in the rest of the world await its release with great anticipation as well. However, after a sudden outburst, some worrying facts started to emerge. Tech-security community began addressing privacy issues, claiming that the app requires granting unreasonable permissions and can access detailed information on the users' Google accounts. The problem seems to be related to the iOS-driven devices only since no complaints were received from the Android camp yet. The representatives of Niantic on the other hand, do not overdramatize the situation and value this potential privacy breach as a basic error that can easily be fixed. In fact, Niantic claim to have already fixed this issue, and now only the basic Google account information is requested upon downloading the app. It is still unclear, though, what is going to be done about the data which might have already been collected. Senator Al Franken of Minnesota has pointed out several third-parties Niantic collaborates with and also expressed his concerns about the future use of this data. If you were one of the firsts to download this app on your iPhone, you should check the privacy settings on the app and in your Google account, to make sure that the full account access is not allowed.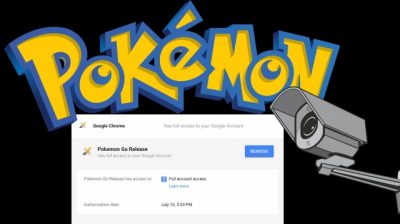 In order not to have your gaming experience ruined by such incidents, you should always check the permission list before installing apps on your device. It is also advisable to check what programs are connected to your social accounts regularly and manage the privacy settings if you notice anything suspicious. With programs like Pokemon Go, such violations can be a genuinely accidental, although some apps are specifically designed for data-tracking or other malicious purposes. If you are planning to obtain Pokemon Go, you should be careful not to download a corrupted version of the game. This malware-infected app provides the hackers a backdoor access to the infected devices, which allow them to spy on the user's activity or even remotely manage the device. These are but a few reasons why should start taking online security seriously and be careful about what you agree to install on your device.
About the author
Read in other languages