WhatsApp is the worst at protecting users' privacy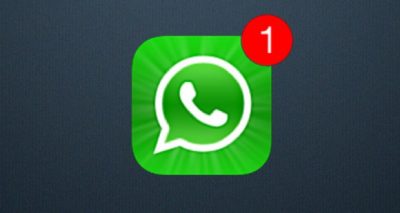 If you are looking for an app that is could track you, could collect specific data and then could share it according to its needs, you should download WhatsApp. In fact, we believe that the biggest part of those who will read this article are among those 800 million active users who have already downloaded it to their mobile devices. While we can't say that this program fails to do what it promises (help people to communicate), beware that it has recently been ranked the worst at protecting users' data. This title was given by the Electronic Frontier Foundation (EFF) in its fifth annual Who Has Your Back report, which analyzes 24 well-known companies, including Twitter, Facebook, Yahoo, WordPress and others.
According to EFF, WhatsApp mobile messaging app fails to:
"require a warrant before giving content to law enforcement";
"to provide advance notice to users about government data demands";
"publish information about its data retention policies, including retention of IP addresses and deleted content";
"host content nor do we have reason to believe it receives account closure requests domestically, and thus this category is not applicable".
No matter that WhatsApp belongs to Facebook, this app was rated separately. It earned four out of five stars. According to EFF, the main Facebook's problem is that "it does not provide transparency into ways it cooperates with the U.S. government to block content and remove accounts."
What are the leaders in EFF's ratings? It's Apple and Dropbox. Both of these companies received a 5-star rating this year.
More information about this annual report can be found here: Who has your back?
About the author