Hackers leak Game of Thrones script and some HBO episodes
HBO "white hat" hackers break into HBO and steals 1.5 TB of data, including Game of Thrones scripts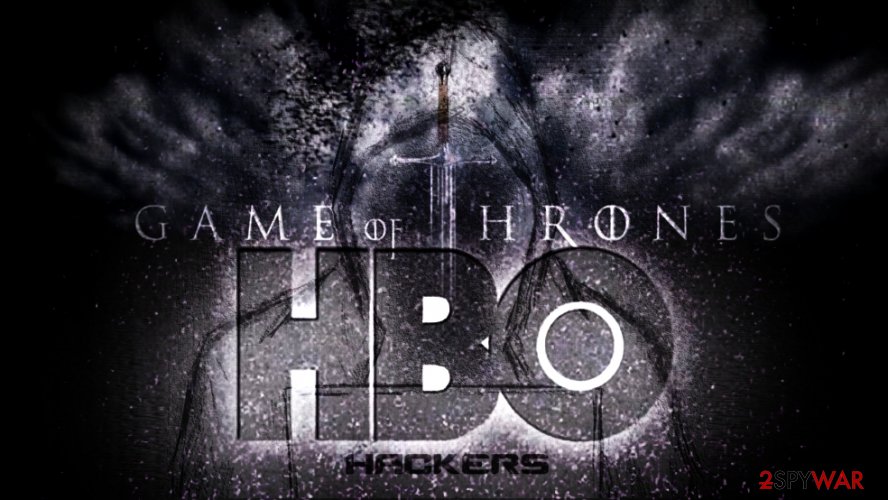 On Monday, July 31st of 2017, HBO confirmed that it became a victim of a cyber attack[1]. The Chairman and CEO Richard Plepler revealed that hackers stole some of the network's original programming[2]. Reportedly, cyber criminals managed to steal more than 1.5 TB data. A week ago, such claims seemed to be fake rather than true. Unfortunately, the investigation unravels that felons did manage to steal confidential data, including Game of Thrones Season 7 scripts, contracts and even GOT actors' personal details.[3] 
It appears that scammers stole at least one Ballers episode and also one Room 104 episode. On top of that, they leaked the script for Game of Thrones season 7 episode 4, which was supposed to air on Sunday, August 6. The fraudsters also contacted several reporters[4], sending such message:
The greatest leak of cyberspace era is happening. […] Its HBO and Game of Thrones… […] HBO is falling.
HBO that has the TV rights to the novels has been fighting for years to keep Game of Thrones storylines secret. The network stopped sending episodes for press review after a leak of first four episodes of season 5.
A little later that year, some Game of Thrones clips were leaked from overseas HBO distributors. Some other accidents weren't tragical; however, the July 31st attack was the first actual criminal cyber attack against the network.
HBO hackers call themselves IT professionals, yet demand $7.5 million 
Following the first stage of the attack, HBO perpetrators released an exclusive video addressing Richard Plepler. The sender, introducing himself as Mr. Smith wrote an explicit and quite long email elaborating the difficulties they have gone through to hack HBO. According to the message, the company is their 17th target.[5]
The cyber criminal briefly mentioned the content of the 1.5TB data leak. Surprisingly, they call themselves  IT professionals, more specifically, "white hat" hackers, who seek neither money nor money, but instead, enjoy "getting data." They demand 7.5 million USD within 3 days to stop the data leak. 
The style of the letter, the requirements, and their warnings not to contact the FBI seem to contradict their claim of being cyber security specialists. As for now, they mentioned that one more letter would be sent to Richard Plepler. Whether the company dares to pay the ransom remains unknown.
Netflix and ABC among cybercriminals' victims
HBO isn't the only network attacked by hackers. Back in April 2017, a hacker calling himself The Dark Overlord stole "Orange Is the New Black" season five episodes and released them online because Netflix refused to pay an undisclosed amount of money to the extortionist.
The Dark Overlord stated that it stole dozens of series and movies from studios including Netflix, CBS, and Disney by hacking into Larson Studios computer. The Los Angeles-based studio practices in post-production audio work on Hollywood films and TV series.
According to the studio, the hacker asked to pay 50 Bitcoins (approximately $50,000 at that time) in order not to leak the stolen content[6]. The company agreed to pay the ransom to protect their clients' content, only to find out that hackers weren't trustworthy. The Dark Overlord claimed that Larson Studios broke the agreement by involving FBI.
The same hacker compromised ABC network and stole eight episodes of "Steve Harvey's Funderdome" which were uploaded on The Pirate Bay afterward.
Future targets
It's worth noticing that the data breach occurred shortly after HBO published an ad on LinkedIn for a position of HBO's Senior Information Security Manager[7]. As the felons mentioned that HBO was their 17th target, other remaining targets remain a mystery, though it is likely that Netflix and ABC were assaulted by the same group.
Anyway, the data leak incidents reveal that broadcasting companies need to take the security of their databases much more seriously.
About the author
References