Helpful tips on how to protect your smartphone/tablet
You have probably heard the term 'Adware'. This term describes an advertising-supported software, which seeks to make a profit out of commercial advertisements. There is a small line between legitimate advertising, illegal advertising and annoying advertising. Nonetheless, the fact is that the majority of free programs and apps are supported by advertising. That is how developers of such programs are making revenues. However, there is also another term that describes an application for smartphones and tablets that aggressively promotes various products and generates intrusive advertisements. Such programs are labeled as 'Madwares' (adwares that were developed entirely for smartphones/tablets).
J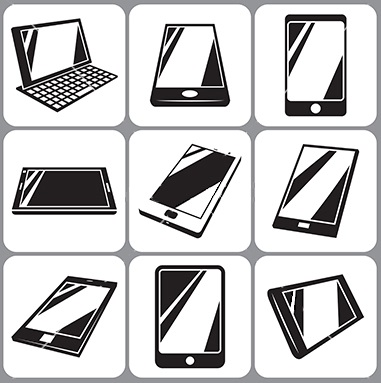 uniper Networks (Network Security and Performance) has recently released an interesting report about mobile threats. It looks like smartphones and tablet are becoming the main target for cyber criminals. Drastic increase has been noticed (approximately 615%, from 2012 till 2013) in cyber threats for smartphones/mobiles phones and tablets. Juniper Networks has managed to examine around 1,85 million mobile apps and spotted more than 276,200 of malicious or hazardous apps.
It was estimated that almost every single person in the word that has a mobile phone, at some point have received a so-called SMS Trojan. This trojan is a very primitive form of an online scam. Usually, you may get an SMS/MMS with some questionable phone number. Furthermore, if you reply or call the given number, you may get charged an enormous amount of money. That is how this scam works.
As more and more people are starting to use smartphones and tablets, cyber criminals, scammers and hackers are not standing still, and they are also trying to keep up with changing technologies. Thus, keeping that in mind, these security tips should be helpful for people who are using smartphones, mobile phones or tablets:
Avoid questionable SMS/MMS
This tip should be useful for all mobile phone users, even if you are still using an old phone. Do not reply to questionable messages from unknown numbers. You should also avoid calling such numbers. If you do so, there is a high possibility that by the end of the month, you will receive an enormous phone bill.
Avoid opening spam emails
There is a possibility to get a virus, trojan, potentially unwanted program or malware when opening corrupted spam email attachments. That is why you should be very careful when opening unfamiliar emails.
Use 4 number PIN code in order to protect your SIM card. On top of that, protect your phone with a different code, voice unlock, fingerprint or a similar protection measure.
Whether you are using an Android, Apple or a different device, you should keep your OS updated. Older versions of software may have vulnerabilities and flaws that new and updated versions should cover.
Carefully choose what apps to install.
As we have mentioned above, there are many applications that may try to initiate unwanted activities behind your back, such as track your online browsing habits, your location, etc. You shouldn't blindly allow unfamiliar apps to track your location, access your personal information or access your photo profile.
Avoid using questionable free apps for online shopping. There is no telling what information may be recorded if you use an unsafe app. If you are using your smartphone for online shopping, it is better to use a basic internet browser (Internet Explorer, Google Chrome, Apple Safari, Opera, Mozilla Firefox, etc.)
The same rule applies to social networks as to online shopping. Avoid using unfamiliar apps in order to browse social networks. Your private information may be recorded and even used for various scams.
Valuable files and documents
You should avoid keeping your credit card numbers, picture of your scanned passport, passwords (in text or as a photo file). It is highly recommended not to keep such information in your phone. No matter if you are keeping your private/valuable information in text files or you have taken a picture of your banking codes. Keep in mind that you may lose your phone, your phone may be stolen in the street by some burglar, or your phone may get hacked by cyber crooks.
If the Wi-Fi connection option is turned on, smartphones, tablets and even laptops are always scanning the nearby areas and looking for new connections. You may accidentally connect to an unsafe Wi-Fi and expose your computer to cyber criminals. If you are not using a Wi-Fi and you are not connected to one, you should switch it off.
The same rule applies to Bluetooth connection as to Wi-Fi connection.
It is recommended to clean your browsing history (at least one time in a month) in order to remove various cookies, tracking beacons and similar files.
Ads can be as dangerous as various madwares, potentially unwanted programs, dubious apps and even malwares. Some cyber criminals may use ads in order to get your attention and to make you click them. Right after that, you may end up in an unsafe website and expose your device to various cyber threats. Such tricky ads may include promotions, notifications about prizes that you have allegedly won and even fake updates.
It is recommended to use a legitimate security tool that should protect your smarthphone/tablet. Make a research and find the best tool that suits your needs. However, be careful and try not to download a spyware instead of a legitimate security program. As we have mentioned before, free programs are usually not the best solution if you are looking for a reliable program.