Phone scams on the rise: Australians lost over AU$4.4M since January
A significant increase in remote access scams in Australia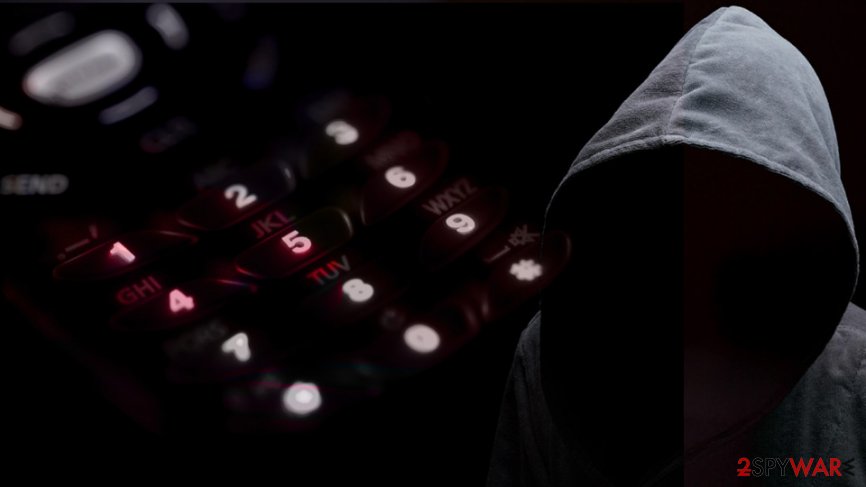 On Monday, ACCC (Australian Competition & Consumer Commission) reported[1] that there has been a considerable increase in so-called remote access scams in 2018. So far, people lost over $4.4 million – a figure which already surpassed a total of 2017 and resulted in over 8000 reports to the ACCC's Scamwatch.
Tech support and survey scams have been prevalent for years now, including National Consumer Center scam,[2] Google Customer Reward Program and many others. While most PC users already learned to recognize them, the elderly and those less computer-savvy may struggle and still fall for the trick.
Over the years, bad actors improved their techniques, and it proves to be more effective. They call the victims (or the opposite) and claim that they are from an influential organization, such as Microsoft,[3] Telstra, NBN or even the police. In what seems to be a believable story, victims are convinced to give remote access to criminals using software like TeamViewer.
Remote access scams: how do they work?
The way tech support support works is very simple:
Users are redirected to a scamming website, typically initiated by adware;
Social engineering is used to convince users that their PCs are infected with dangerous viruses;
The fake alert usually includes several scare tactics: users are warned that their personal information (like credit card details or other credentials) is in danger and could be stolen by criminals;
Users are urged to call the provided telephone number, or the data loss or computer infection will be "imminent";
Crooks then convince victims to buy useless software or subscribe to questionable services, and users are then charged monthly without knowing about it.
However, tactics changed now. Cybercriminals nowadays claim that they need help with catching the alleged hackers. Fraudsters then proceed with convincing users that the only way to trap the attacker is by providing the remote access to the real criminals.
As soon as it is granted crooks proceed with transferring money to their own bank accounts. If people become suspicious of the situation, the attackers become more aggressive and threaten users with legal actions or even fines, due to the fact that they are hindering the investigation.
ACCC Deputy Chair Delia Rickard said:
Unfortunately there are many stories from people who give a scammer access to their computer and are then conned into giving access to online banking. Some are also tricked into providing iTunes gift card numbers over the phone to these scammers.
The situation can be devastating for the elderly
Unfortunately, when it comes to money, crooks do not care how or who they are getting them from. The situation for the elderly can be devastating, as they do not understand what is going on and are being threatened, they might lose not only their money but also put themselves under tremendous moral stress.
Therefore, while some users might be not aware of peculiarities of remote access scams, it is vital to remember that personal information should never be given out to unknown callers, especially if they are aggressive about it:
It's vital that people remember they should never, ever, give an unsolicited caller access to your computer, and under no circumstances offer your personal, credit card or online account details over the phone.
If you receive a phone call out of the blue about your computer and remote access is requested, it's a scam 100 per cent of the time. Just hang up.
According to ACCC, Australians lost over $340 million to fraud in 2017 alone,[4] and it does not seem that the figure will be less this year. Overall, scams are prevalent all over the world, with total losses of US$175 billion in 20 countries in 2017.[5]
About the author
References