TikTok pays $5.7M penalty for collecting children's private data
TikTok failed to protect children's private data and agrees to pay $5.7M as a monetary fee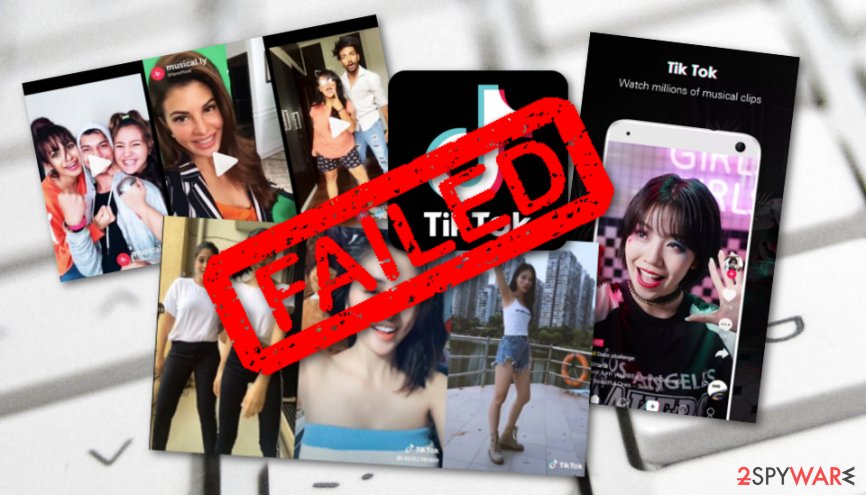 The well-known TikTok application (also called Musical.ly)[1] is a service which allows creating and sharing videos with other users. This app is extremely popular among children and teenagers as they are given an ability to share their made-up videos with their friends which they find attractive. However, the TikTok company has made a mistake by collecting children's, who were using the video creating and sharing services, personal data.
According to the Children's Online Privacy Protection Act, the organization was not allowed to gather sensitive details about users younger than 13 years old.[2] However, the company failed to complete this requirement and now has to pay $5.7 million as a penalty for its illegitimate activity. Besides, it has also been required to delete all videos created by children younger than 13.
Previously, TikTok has been known for its aggressive advertising. Once the Musical.ly came up to the surface and began gaining popularity, it started producing numerous ads worldwide to attract more users. These notifications have been actively spread in the USA and Europe by interrupting users' browsing activity.[3]
No permission for collecting personal details was asked
The most interesting part is that the Musical.ly organization did not inform or ask the parents' permission before collecting their children data. The FTC Chairman, named Joe Simons, believes that the $5.7 million monetary fee definitely needs to be paid and that no bigger penalty was ever received for misusing children's data:[4]
The operators of Musical.ly—now known as TikTok—knew many children were using the app but they still failed to seek parental consent before collecting names, email addresses, and other personal information from users under the age of 13.
Collected data included children's email addresses, mobile phone numbers, and other private information
Talking about the data that was collected from young children, it contained numerous details such as names and last names, email addresses, children's mobile phone numbers, usernames, biographies, even profile pictures, and so on.[5] What is more, there were reports that some adults tried to make contact with young teenagers via the TikTok app which might have also resulted in some unwanted consequences.
For further information, the Musical.ly company did not give any response when it was asked to eliminate all data that is had collected. However, now, the organization has a very big penalty to pay and we hope that it will be a lesson for all other organizations that do not take the privacy and account security requirements seriously.
About the author
References