9.4 million passengers affected after Cathay Pacific warns data hack
Almost 10 million passengers involved in Cathay Pacific data hack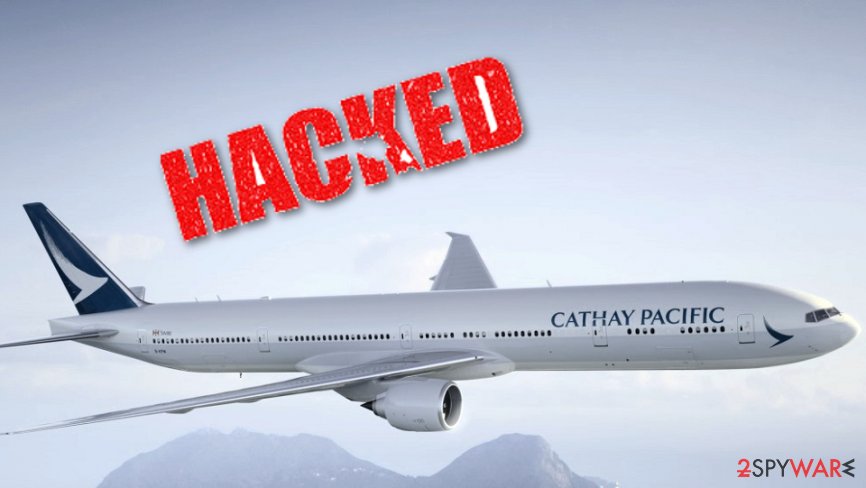 After Cathay Pacific discovered unauthorized access to passengers data[1], the company warned its customers about the possible hack and leaked personal information. Passport numbers, credit card information, email addresses, and other personal data were found to be vulnerable after the security breach which involves up to 9.4 million passengers.
Chief executive of Cathay Pacific, Rupert Hogg apologized and said that there is no evidence about the incorrect usage of the hacked data. According to the company, no passwords were compromised in this incident. However, email addresses, travel history, and identity card numbers are believed to fall under the hack. 
Rupert Hogg said that the company is contacting affected passengers to make them prepared:
We are very sorry for any concern this data security event may cause our passengers. We acted immediately to contain the event, commence a thorough investigation with the assistance of a leading cybersecurity firm, and to further strengthen our IT security measures
Expired credit card numbers accessed in the data hack
According to the Hong Kong-based aviation company, this incident involves 860 000 passport numbers, 245 00 Hong Kong ID card numbers, 403 expired credit card numbers and 27 credit card numbers without CVV numbers.[2] All affected passengers should be contacted by the Cathay Pacific and given information about further protection.
The company admitted that it has been aware of security issues since March after the suspicious activity was discovered on the network. Since then, the company started investigations. In May 2018, Cathay Pacific confirmed the breach during which the hackers accessed personal data of their customers. The Hong Kong Police was notified immediately.
Data hack hit the company only weeks after Britsh Airways breach
It seems that hackers accessed a wide scale of identity details of Cathay Pacific company, including names, date of birth, race, phone numbers, email addresses. It came weeks after an apology from British Airways[3]. However, 380 000 affected passengers look like nothing when compared to almost 10 million data breach victims in Cathay Pacific data hack.
Ruper Hogg further stated that people shouldn't be afraid of using their airlines in the future:
The IT systems affected are totally separate from its flight operations systems, and there is no impact on flight safety.
These incidents have made many passengers nervous about the security of their data while traveling.[4] Unfortunately, there is no information on how this data was or can be used and what measures people need to take to make their traveling more secure.
Experts keep publishing tips and further investigations on such incidents to make people more knowledgeable.[5] However, scammers still succeed in infecting their victims by sending victims infected emails with file attachments or direct links to fake or even malicious sites. Any affected customers should pay more attention to emails they get and be aware that they might be targeted by cybercriminals. This time, directly.  
About the author
References